BCCSC Calligraphy Exhibition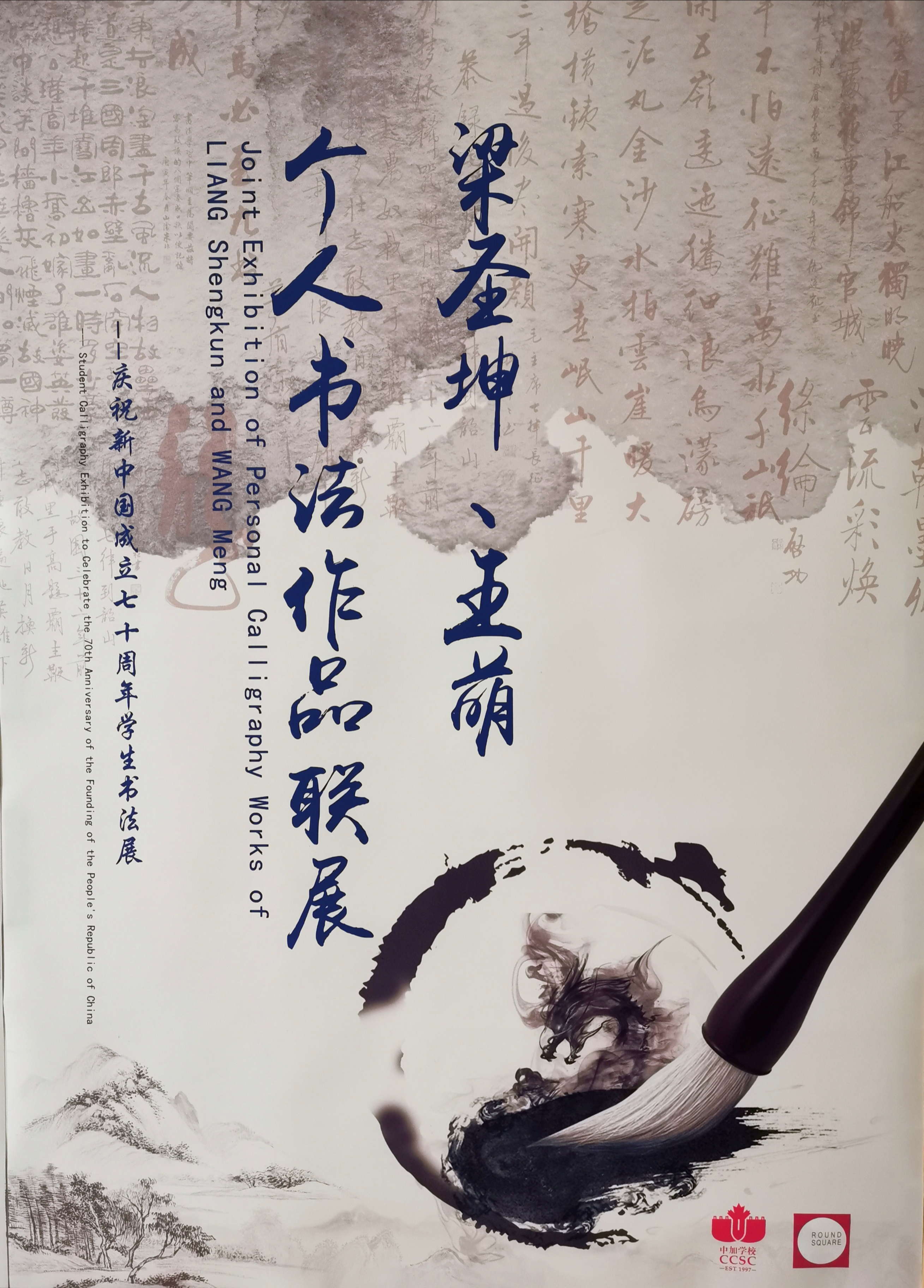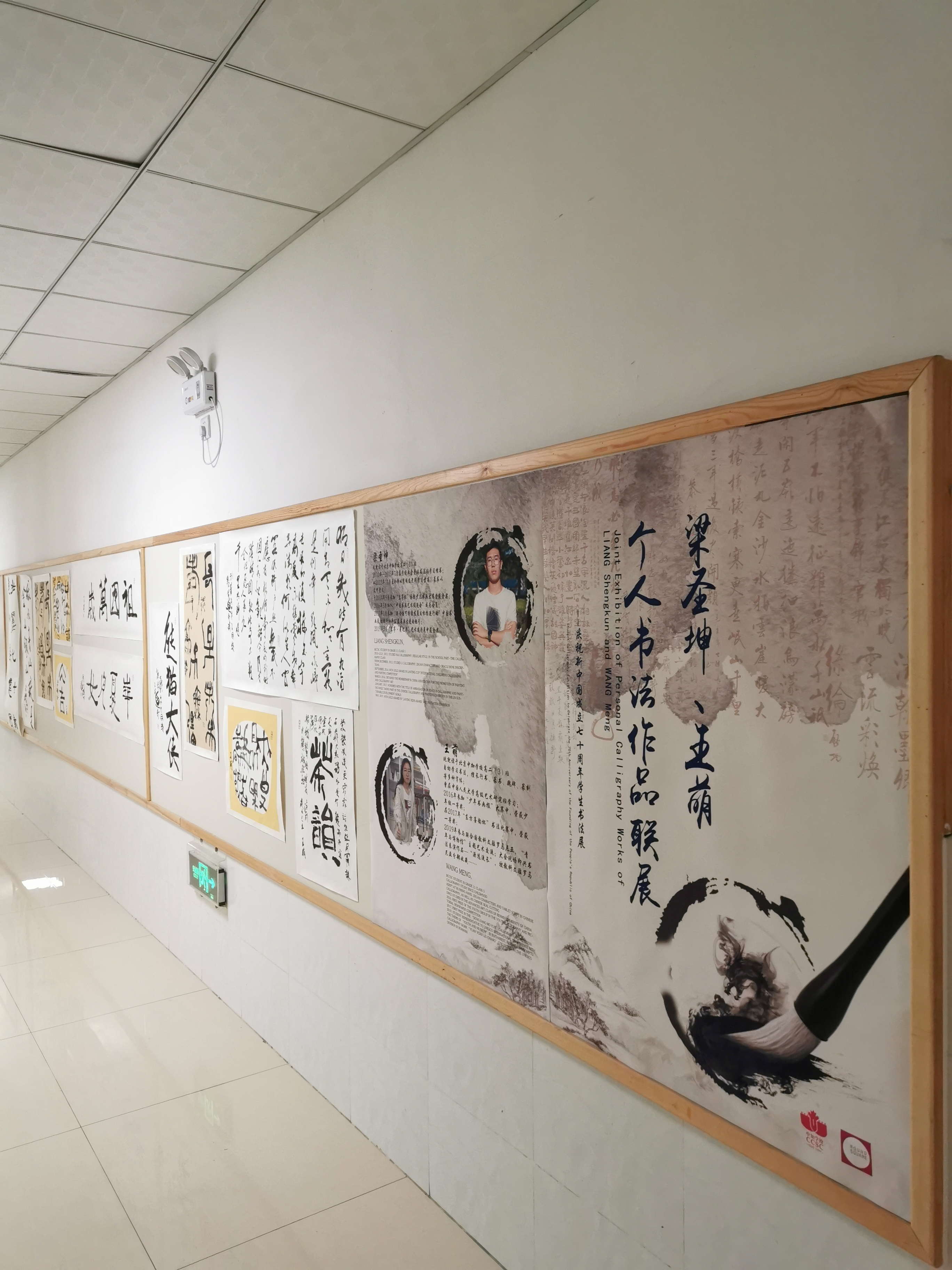 In order to celebrate the 70th anniversary of the founding of China, special calligraphy exhibition was held for students G11-1 Liang Shengkun and G11-3 Wang Meng. This activity was carried out under the guidance of Liu Xiaoxiao, an art teacher in our school. The parents and the teacher of the class provided active cooperation and assistance, and also received strong support and concern from the school's party branch and school leaders.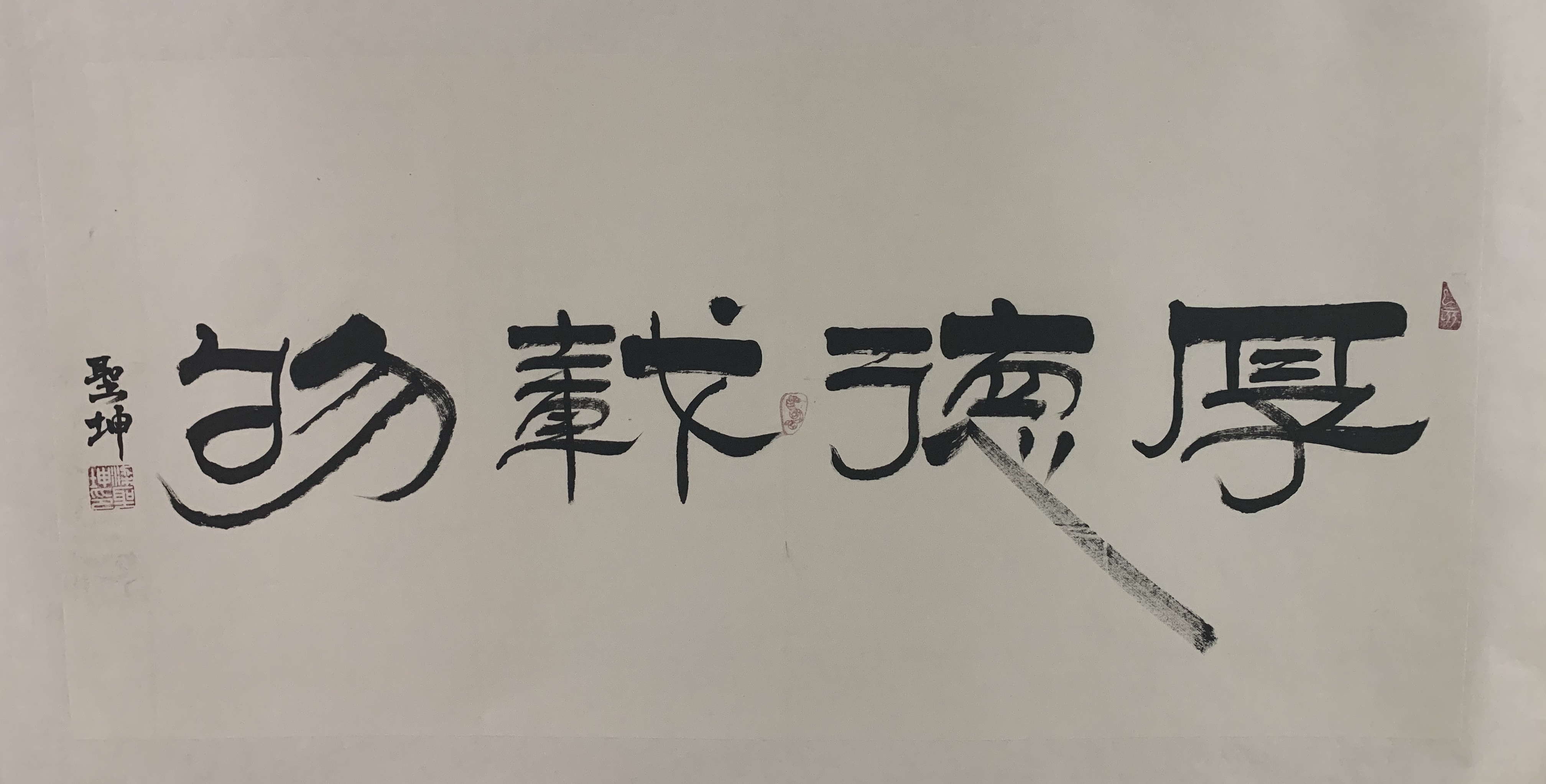 Calligraphy, as a unique national culture of our country, brings together the essence of Chinese culture. In its development process, not only was it fascinated by scholars because of its unique majestic beauty. So what exactly is "calligraphy"? Calligraphy is a four-dimensional abstract symbol art based on Chinese characters and written with a brush. It embodies the basic law of "the unity of opposites" and reflects the spirit, temperament, knowledge, and cultivation of people as the subject.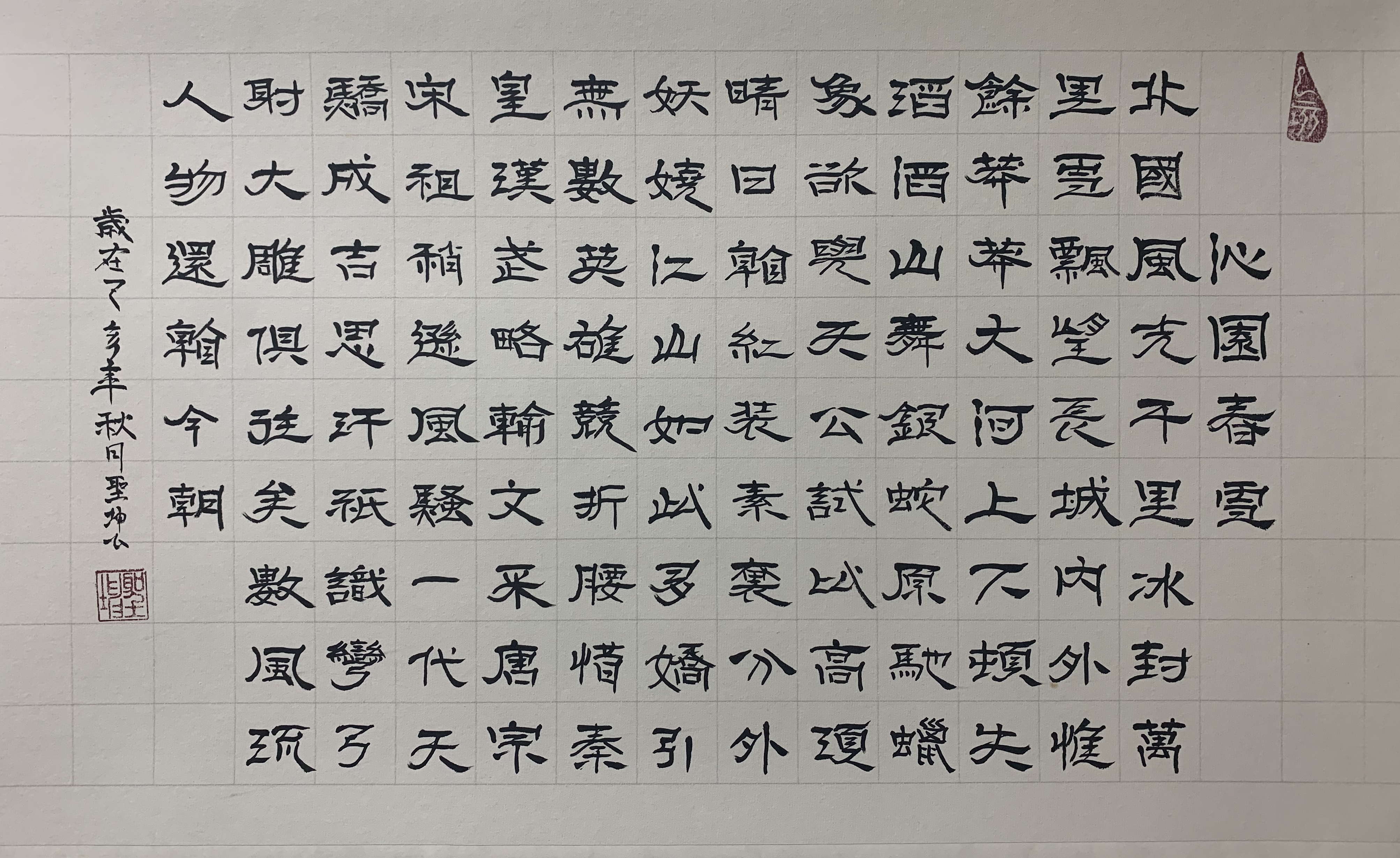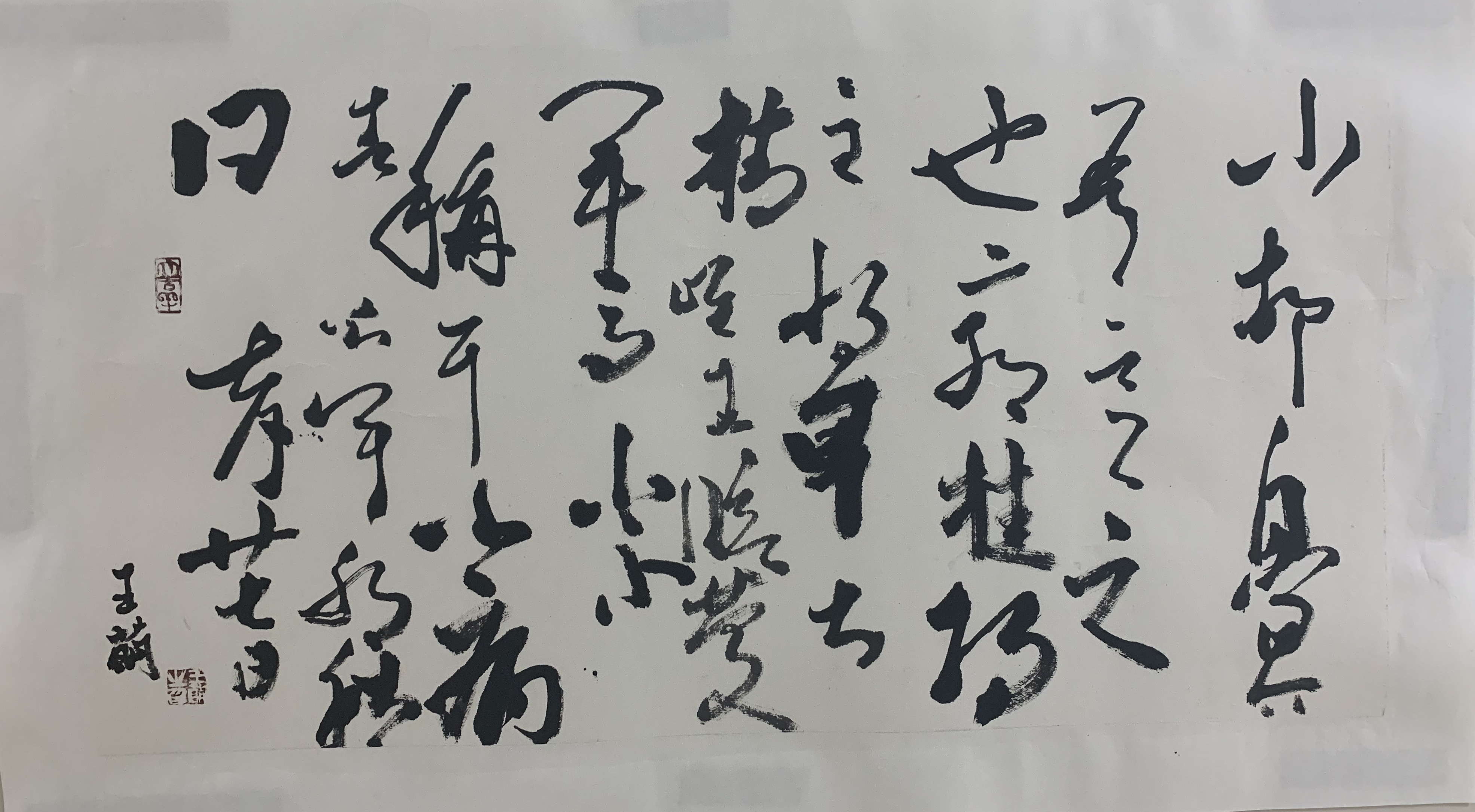 China is the original place of calligraphy, but the lack of calligraphy teaching has been a bit backward in recent years. Although the style, level, and type of calligraphy in Japan are not as good as those in China due to obstacles in writing, the popularity of Chinese calligraphy education is far above us. Today we learn and reflect. In fact, calligraphy, a traditional art with profound cultural heritage, has a very unique effect on improving student quality. People who practice calligraphy are unusual in perseverance. Persist in writing is the best way to exercise willpower. Modern people are impulsive and lack practicality. Practicing calligraphy makes people calm down, and it is also extremely effective in tempering their character.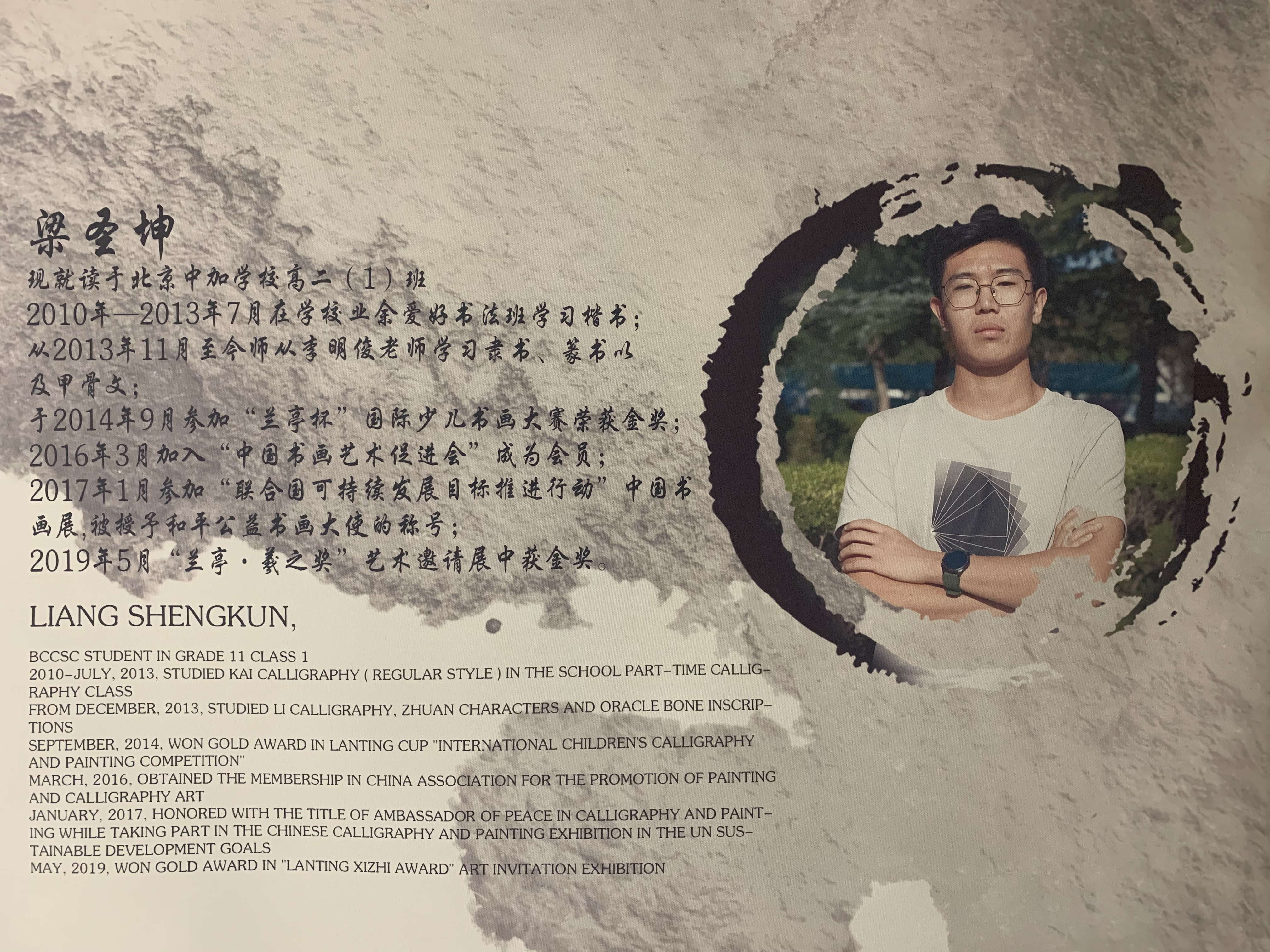 Inherent of Calligraphy
11-1 梁圣坤
My pseudonym, "Ink", I studied with my teacher Li Mingjun after learning calligraphy from an early age. I want to talk about my understanding and feelings about calligraphy.
Calligraphy has been passed down for more than two thousand years. Since ancient times, it has been regarded as a necessary cultivation for Chinese scholars. As the essence of Chinese culture, calligraphy has been loved by many people.
The development of calligraphy is inseparable from the development of writing. The development of Chinese characters is divided into line, image and stroke. Calligraphy has five styles: seal script, scribe script, regular script, running script and cursive script. It was originally changed from the Oracle inscriptions of the Yin and Shang dynasties, and later transformed into the familiar scriptures of Lishu in the future. In the past, people thought that calligraphy began to learn from the regular script, but really learned and studied deeply that the regular script was understood separately.
Oracle Inscription: It is an ancient Chinese writing, also known as Qiwen and Oracle Bone Inscriptions. It is an early form of writing, and it is a mature writing in the Yin Shang period of China. Oracle bones, with a symmetrical and stable pattern, are named after being carved on tortoise shells or animal bones, with hieroglyphs.
Dazuan, in the late Western Zhou Dynasty, the development of Chinese characters evolved into Dazuan. As a result of the development, there are two characteristics: first, the lines are made, and the uneven thickness lines in the early days become uniform and soft; the lines drawn with the real objects are very simple and vivid; the second is the standardization, the glyph structure tends to be neat and gradually leaves The original shape of the picture laid the foundation of the block character.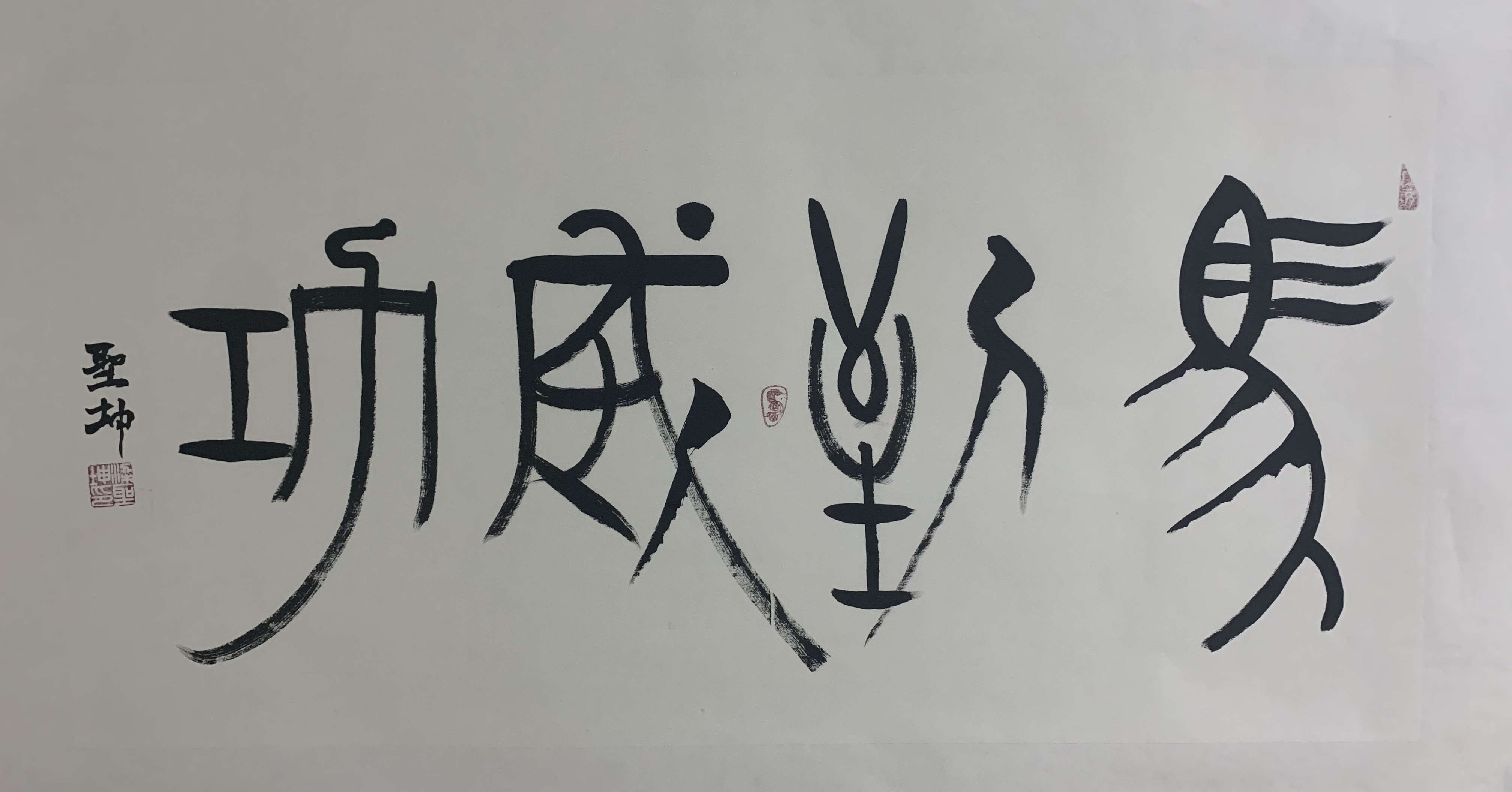 Lishu includes Qinli and Hanli, which are generally considered to have evolved from the seal script. The glyphs are generally wide and flat, long horizontal and short vertical.
According to the unearthed Jianzhu, Lishu was founded in the Qin Dynasty, and the legend Cheng Cheng worked as a lier. Hanli reached its peak in the Eastern Han Dynasty. It inherited the tradition of the Lishu and started the Wei, Jin, and Northern and Southern Dynasties. Lishu is also called "Li Zi" and "Ancient Book". It is a typeface that is created on the basis of a script to meet the needs of convenient writing. Simplify Xiaoyao and turn Xiaoya's rounded lines into straight and straight strokes for easy writing. Lishu is a dignified typeface commonly used in Chinese characters. The writing effect is slightly wide and flat. The horizontal drawing is long and the straight drawing is short. But in Lishu, the silkworm head and dovetail also need to pay attention to the fact that the swallow does not fly, that is, two dovetails in one word.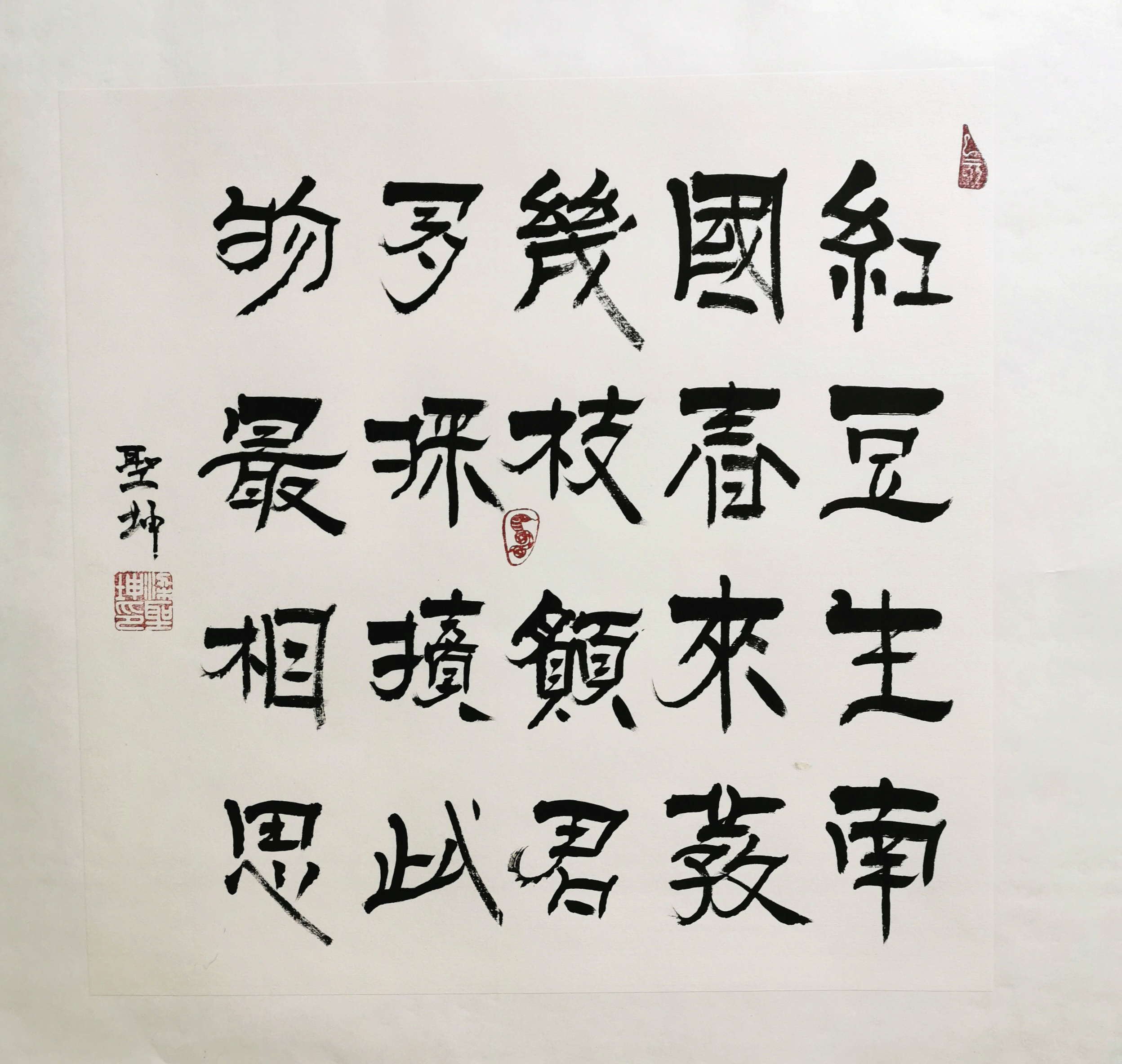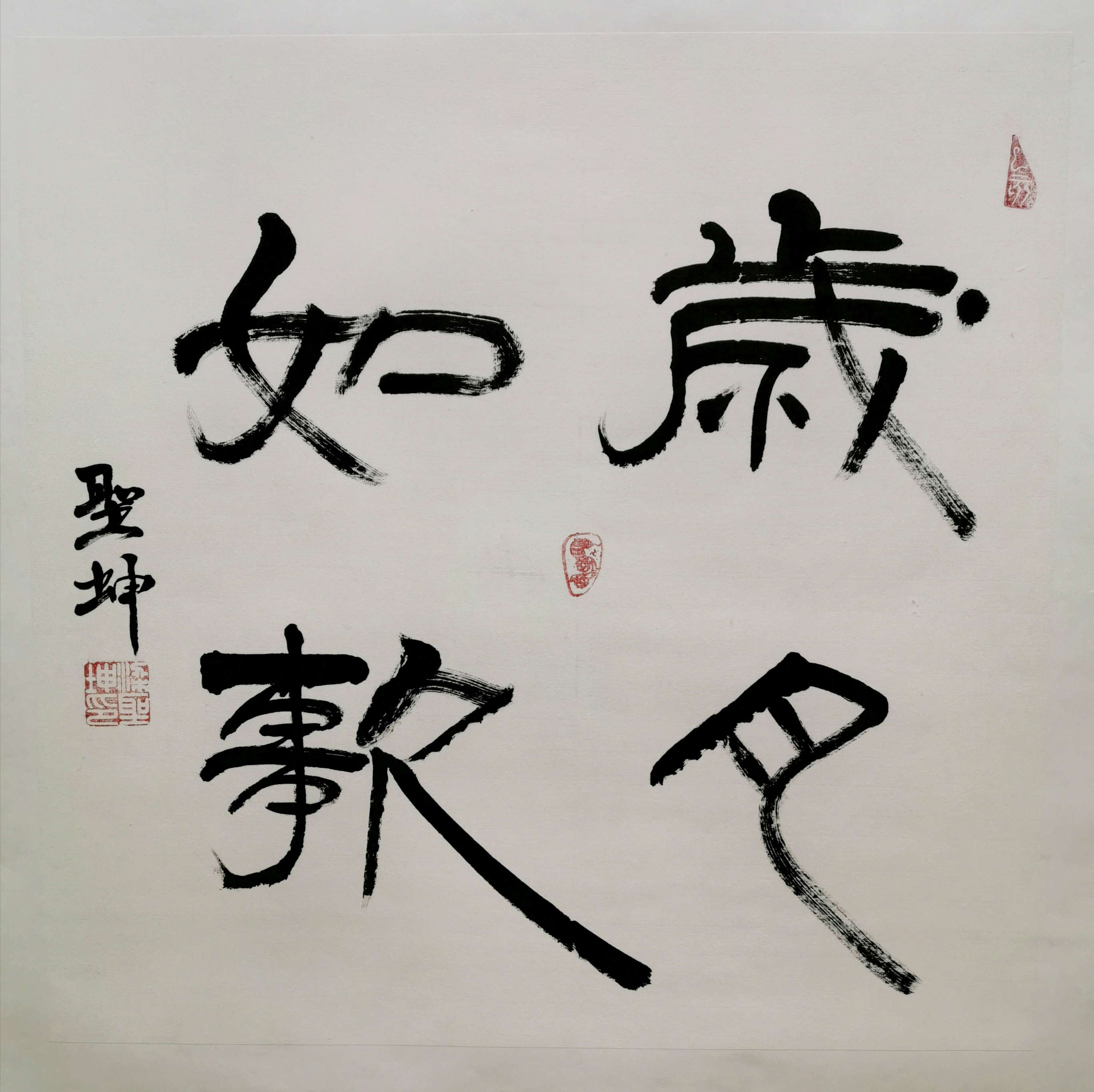 It takes a lot of time to learn calligraphy well, but I also learned a lot after more than two months of calligraphy practice. At least we can learn more about calligraphy and writing skills, as well as the works of calligraphers and calligraphers of all ages. , Especially can exercise one's perseverance and patience. If you really learn calligraphy, you can have a lot of fun. Feel the change of history and the beauty of the text in the text. Among so many styles, I only love Lishu. Although not as strong as Kaishu, I can feel the combination of Lishu's feminine beauty and masculinity. It is more difficult to really learn a certain typeface, to appreciate the style of famous artists, to imitate the characteristics of famous artists, and to form your own style. First of all, you must have a certain understanding of the calligraphers and his works of all ages, and then you must master his calligraphy characteristics and stroke skills. In fact, the realm of calligraphy is indeed infinite. To learn it well, it really takes time. We need to take time to understand a certain font style. Learn more about the background of the calligrapher and the background of the birth of his works. Only in this way can we Comprehensive mastery of a certain calligraphy style. When studying calligraphy, focus on copying, reading the post carefully, there is a difference between real presence and false presence.
Calligraphy is one of our national cultures. I hope it can be inherited and respected and recognized by the world.
My Calligraphy
11-3 王萌
Calligraphic appeal is broad, so-called "form its sadness, reach its emotions." Speaking of Zhang Xu's cursive in the Preface, Han Yu said: "Mood, embarrassment, poverty, sorrow, joy, resentment, admiration, drunkenness, boredom, enthusiasm, must be Cursive curly hair. Viewing things, see landscapes, cliff valleys, birds and beasts, insects and fish, plants and flowers, sun, moon, stars, wind and rain, water and fire, thunder, thunder, singing, dancing, fighting, changes in heaven and earth. "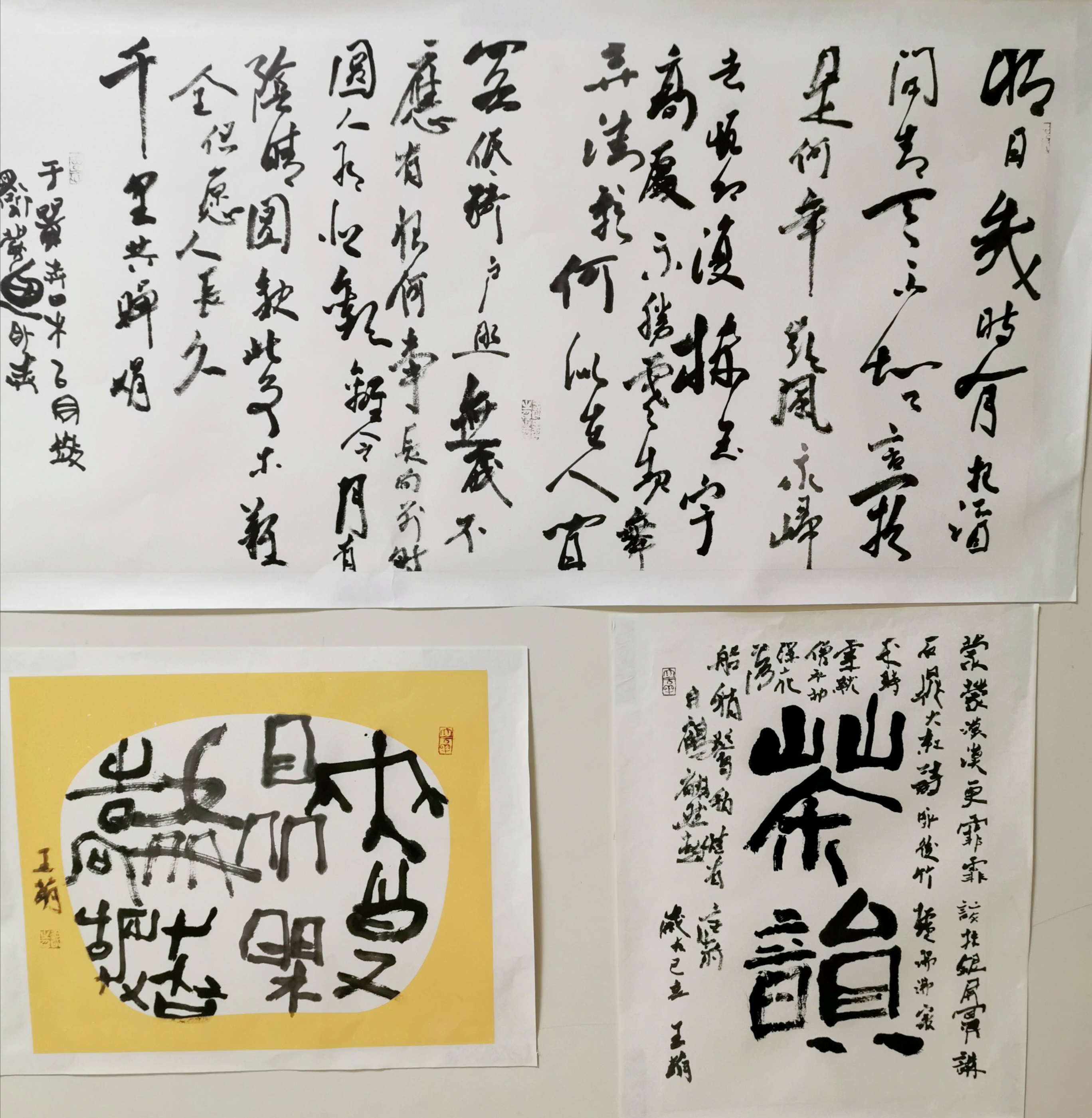 I have been practicing grass for the longest. I have written copybooks such as Wang Xizhi, Wang Duo, and Zhiyong. Every time I write, I will have a different experience. I like the flow of flowing books, and the individual emotions revealed between the lines. I like this kind of complicated but not chaotic method. This is like an exquisite song and dance drama. Maybe this line looks bland, but the next line is always brilliant Eye-catching, eye-catching, intoxicated. The final end or a single pass, or through the front and back, I am afraid that the most vivid and cheerful can only be experienced in the grass. Of course, the elegance of Lishu, the upright strength of Yanshu, and the ancient humble beauty of Wei Bei ... all have unique beauty.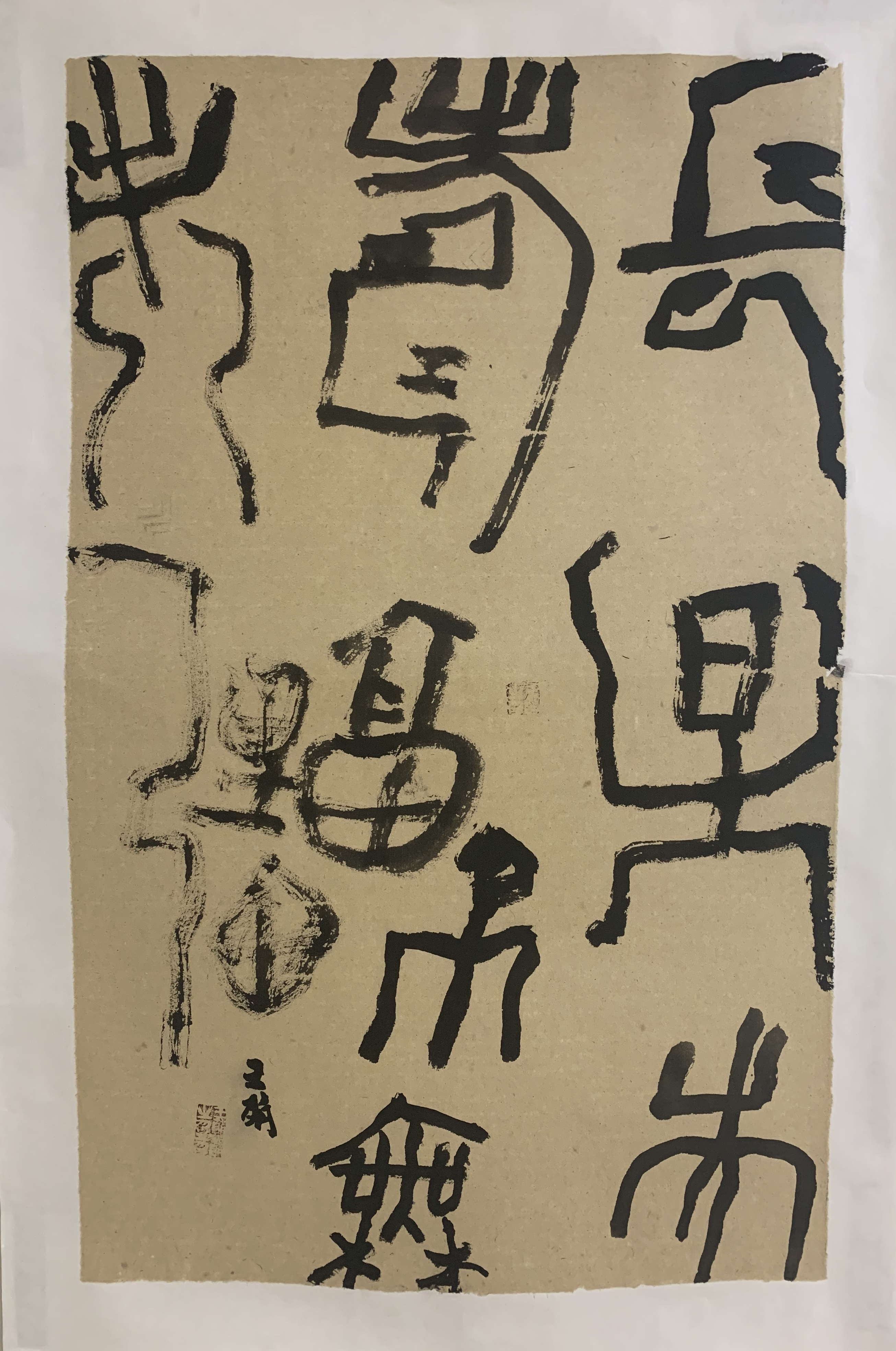 In fact, there are always many "accidents" in the creation. These are all beautiful in my opinion. The paper that has been rubbed will become more textured, the works that are dripped with ink will be more natural, and the works presented by the unevenly cut raw paper will also have a unique ornamental ... These are never incomplete, instead they are more perfect and unique.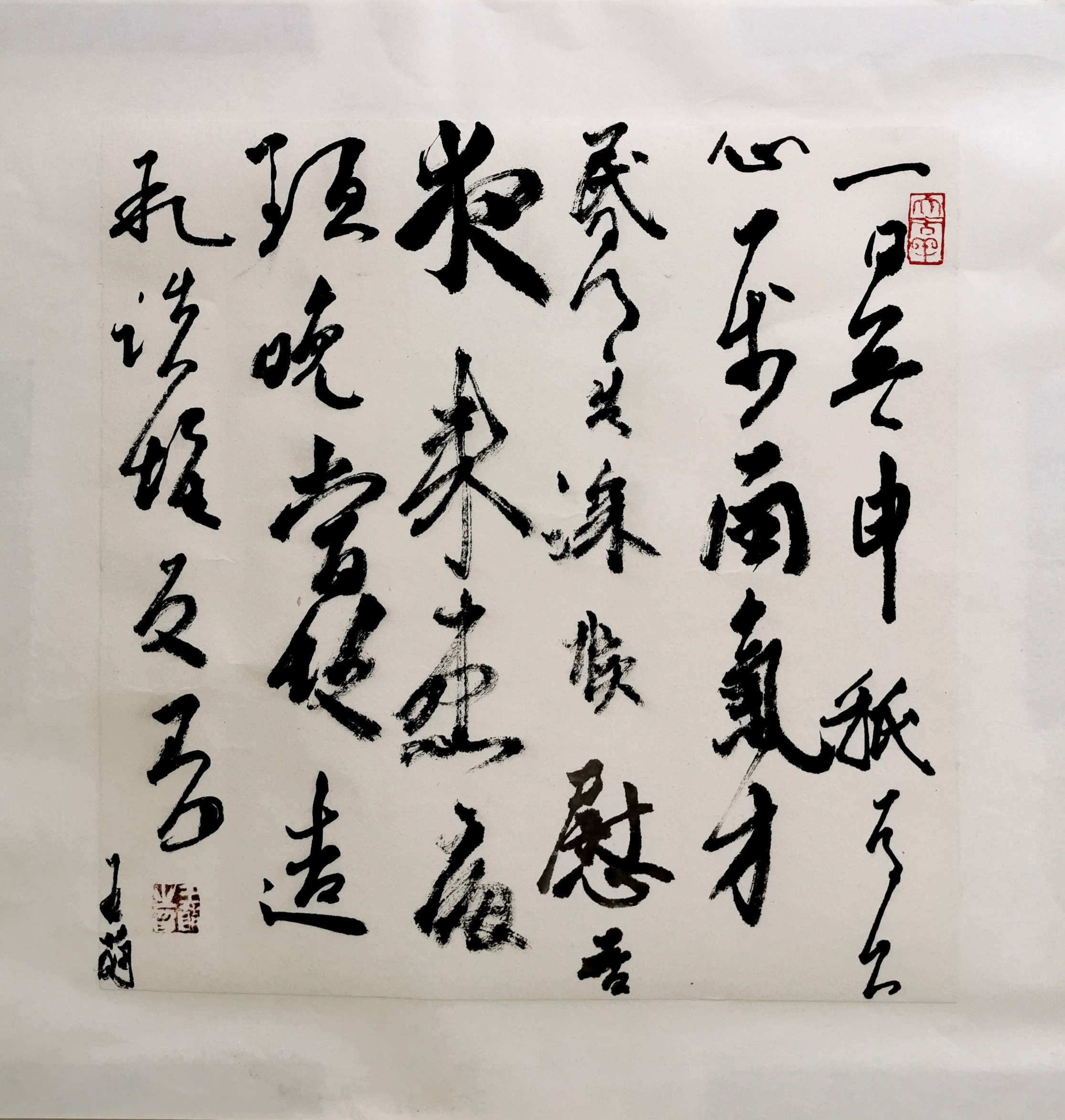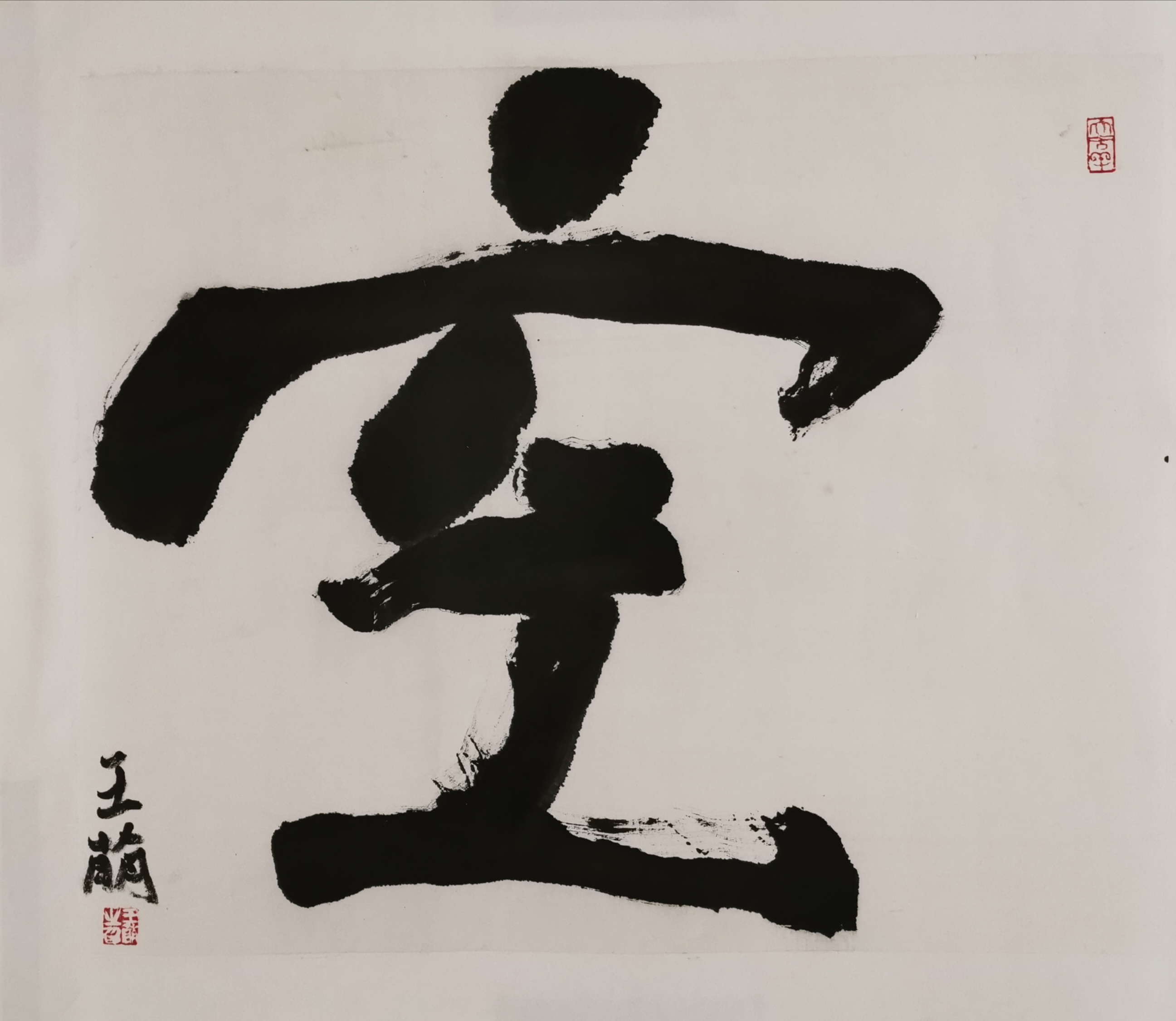 美术指导:刘逍逍 翻译:郭晓丹 学生供稿:梁圣坤、王萌 撰文、统稿:熊燕