BCCSC/BCS Full Staff Meeting
On the morning of August 27, BCS/BCCSC held full staff meeting for the first semester of the 2020-2021 academic year. The meeting was hosted by Jing Zhi, secretary of the school's party branch.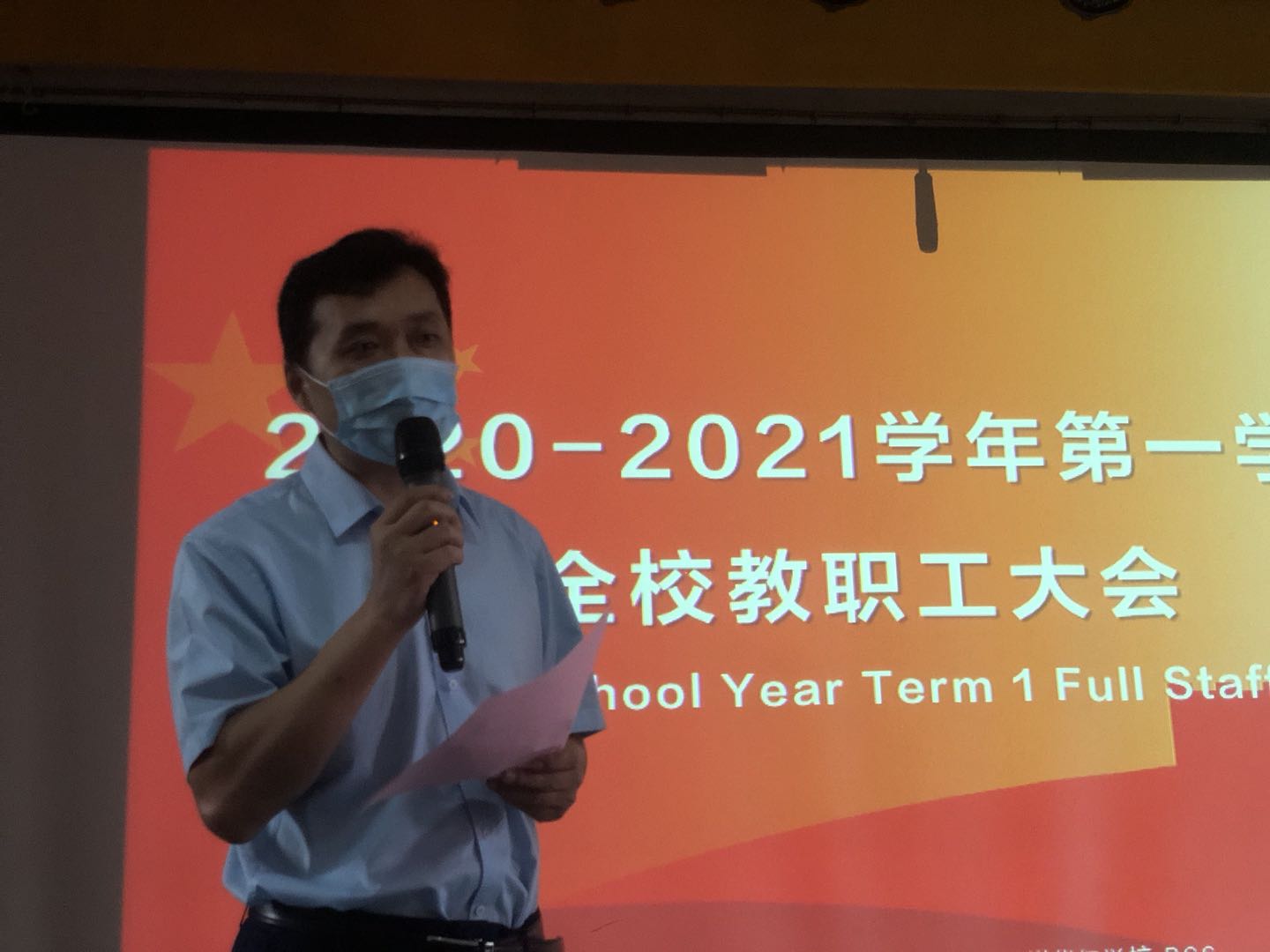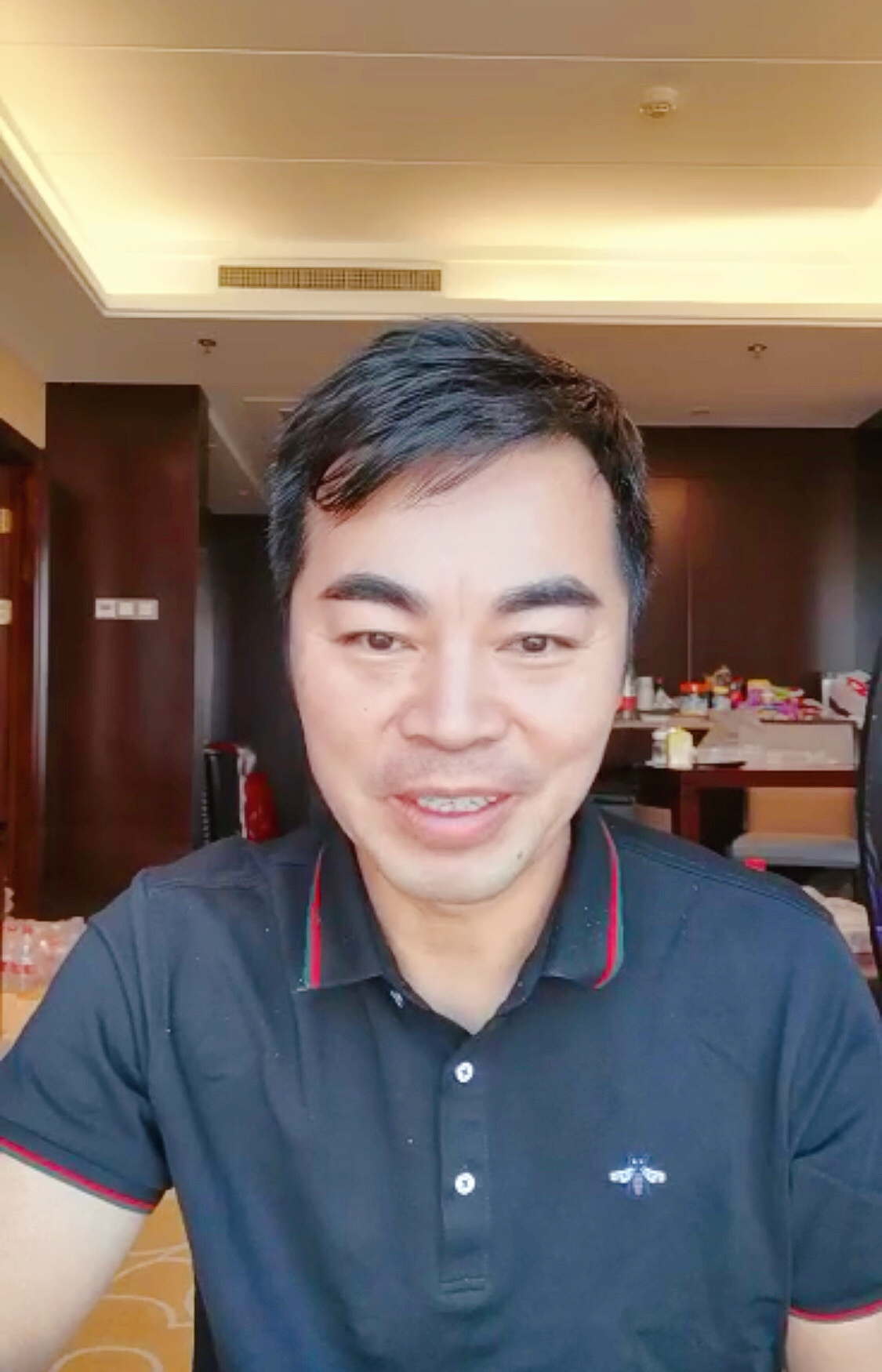 The conference started with the introduction of the new teachers by Li Zhifeng, Director of the Human Resources Department. The executive director of the school, Andy Truong, expressed his sincere thanks to the faculty and staff for their contributions to the school during the epidemic through the video, and shared the vision for the future development of the school.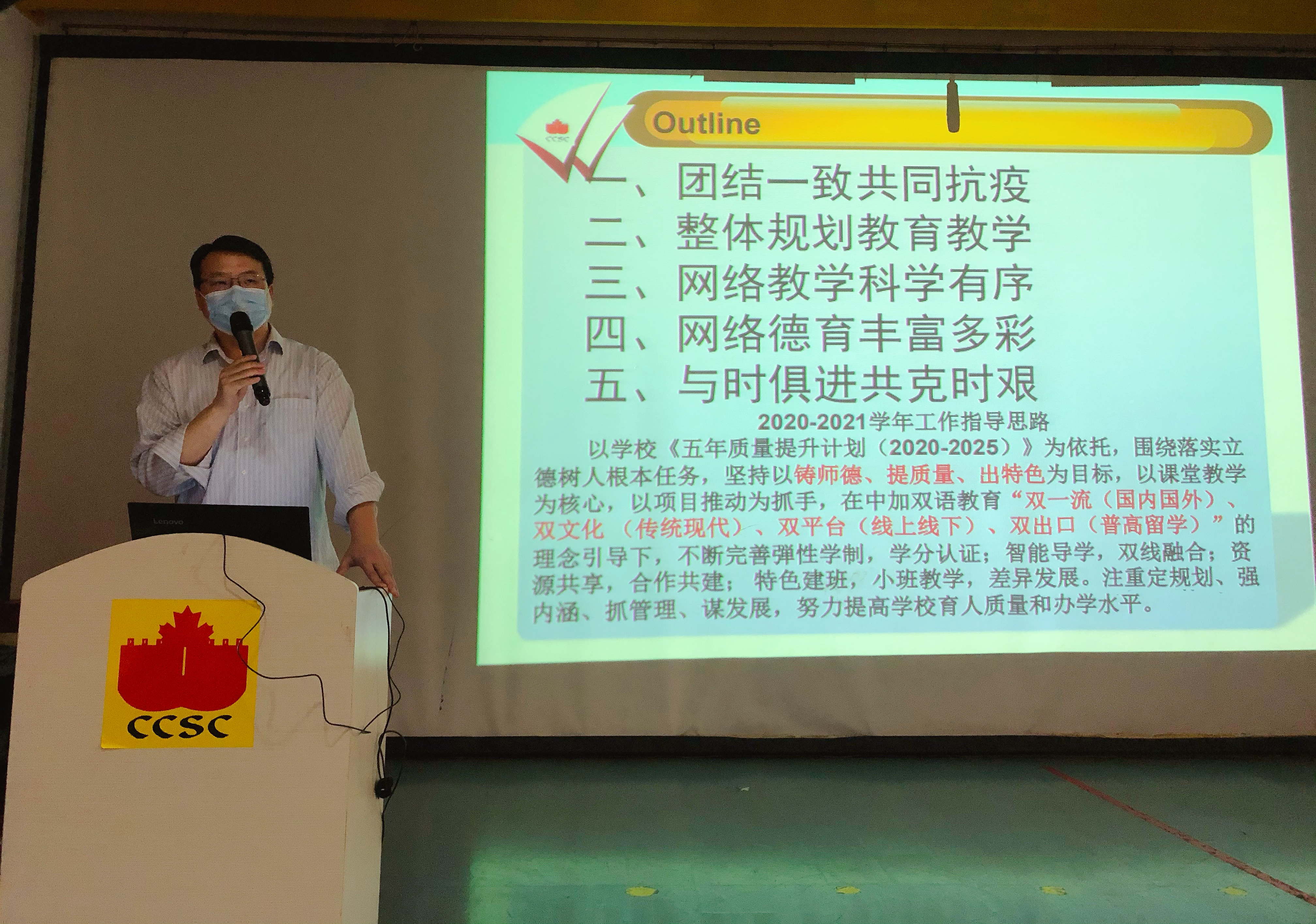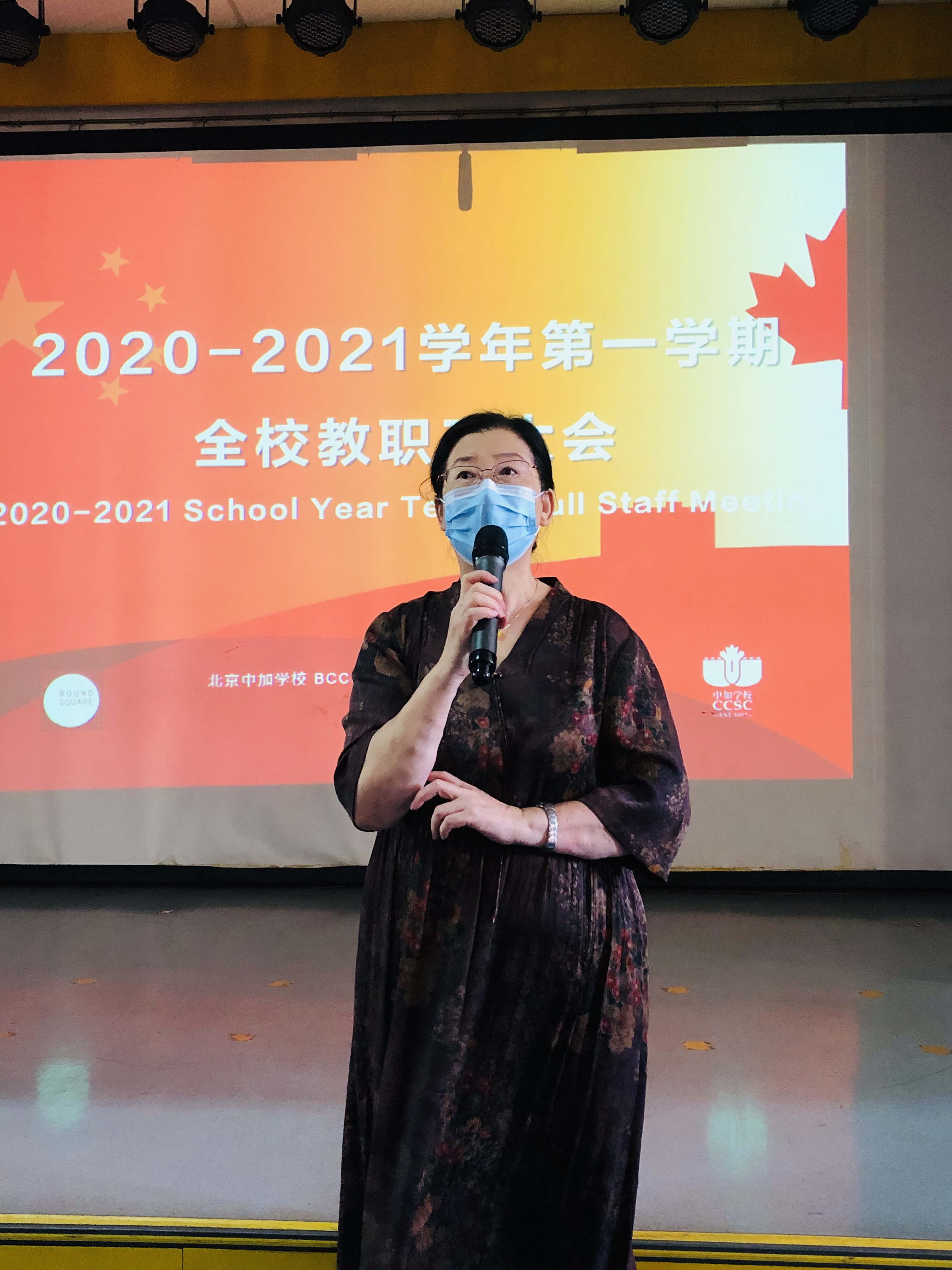 Executive principal Tian Zhenzhou reviewed the school's work in the last semester and 2020-2021 from five aspects: fight against the epidemic, overall planning of education and teaching, scientific and orderly online teaching, colorful moral education, and advancing with the times to overcome difficulties. He took "new semester, new weather; new situation, new thinking; understanding the overall situation, taking care of the general situation" as the general keynote of his speech, emphasizing integrity, innovation, and integrated development. The school will follow the "Five-Year Quality Improvement Plan (2020-2025)" Finally, Party branch secretary Jing Zhi explained the epidemic prevention and control work. She emphasized that the school will strictly implement epidemic prevention and control measures and requirements, and do a good job in the fall semester and epidemic prevention and control work to ensure the health of teachers and students and the campus Safety.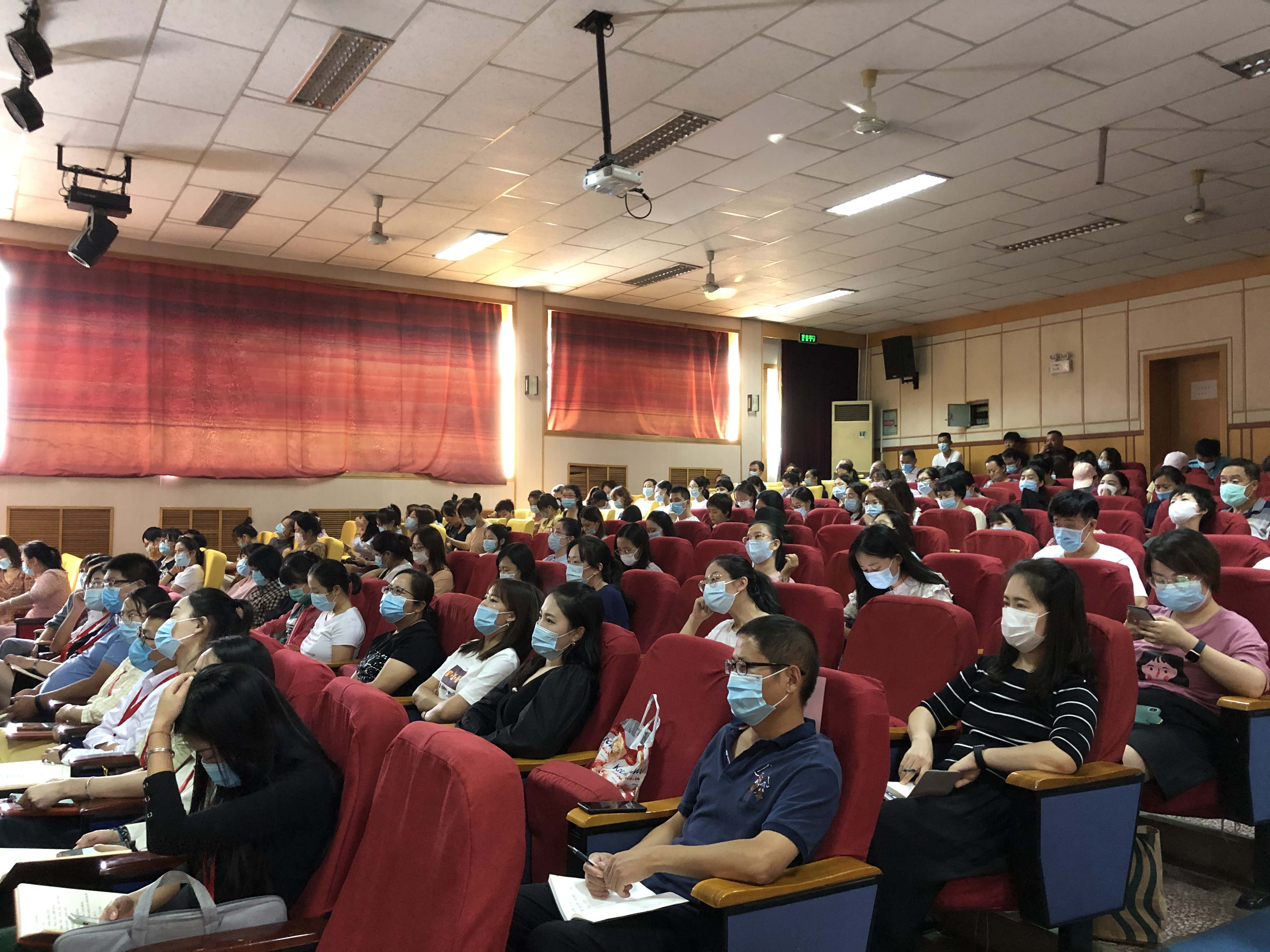 The convening of this meeting marked the beginning of the new semester of our school. Keeping the original aspirations of education and strengthening the country, undertake the mission of educating people through dreams.