Sports Star|BCCSC/BCS "The Power of Model-Campus Star" Selection (7)
"In the 2019-2020 school year, especially during the home study period of the epidemic, our school has a large number of outstanding students who have outstanding performance in academic competitions and self-discipline and independent learning. The student office launched the "Power of Role Model" selection activity.
Elementary School "Sports Star"——G1-1 Liao Yuxuan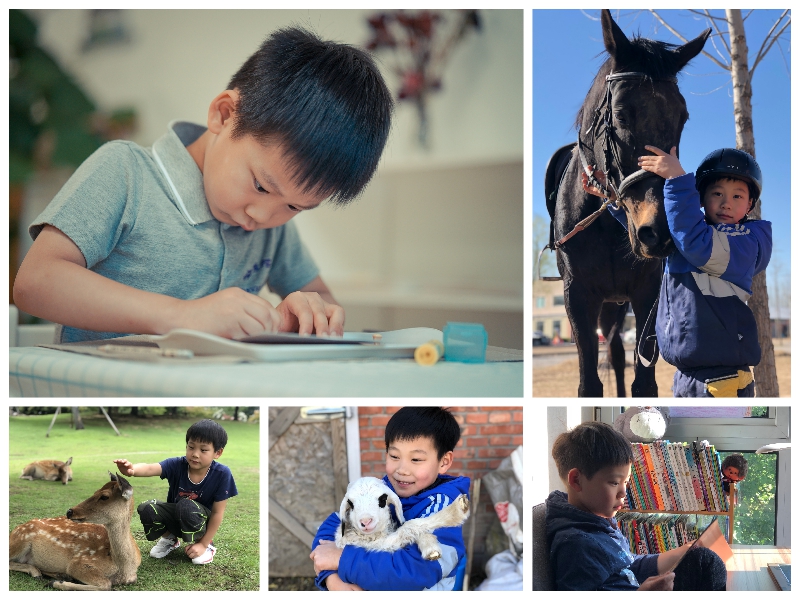 Introduction to the winners:
Liao Yuxuan, male, 6 years old, currently studying in the first grade class of BCS
Awards this school year:
Won the 6th place in the 50-meter event of the primary school boys in the 22nd Autumn Athletics Games of 2019 Huaren; Won the third prize in the "Direct Call Syllable Competition" of the first semester of the 2019-2020 school year of Huaren; Won the Aite Fangyuan Weiqi Education "Little Expert" title.
Motto: Do what you can do and become who you want to be.
Liao Yuxuan has a cheerful personality and loves life. He is a good helper of the teacher and a good friend of his classmates. He is well-behaved and sensible at home. Not only can he complete his own learning tasks seriously, he can also do his own things by himself, and do his best to help parents do some simple things.
Liao Yuxuan has a wide range of interests. He loves sports, basketball, football, badminton, swimming, roller skating, bicycles and so on. Exercise not only makes him healthier, but also makes him stronger, optimistic and cheerful. During the study at home, he still insisted on exercising, and exercised with his mother, and the two cooperated perfectly. I hope his sportsmanship can drive more people to participate in physical exercises.
Movement is usually displayed at a moment. When he knew that the school was about to hold a sports meeting, he was not to be happy, it was time to show himself. Every drop of sweat in the ordinary days is for the accumulation of accumulation on the field, and he will definitely reap double returns in the future.
A person must not only have a strong body, but also an interesting soul. Reading is undoubtedly the easiest way. Since kindergarten, Yuxuan has insisted on reading before going to bed every day, and once won the honorary title of "reader". From fairy tales to popular science, from picture books to classics, reading makes his life happy and rich. He has always insisted on learning English and won many excellent results in English speech contests.
He is still a caring child. He used to visit the children in the orphanage with his mother, and often sent his own gifts and blessings to the children in the mountains. He has many dreams, one of the strongest is to become Ultraman or Iron Man, hoping to protect the earth, protect mankind, and help those in need when he grows up.
Life is good for people, and Yuxuan calmly tastes this goodness.
Teacher comment:
Pursue yourself in diligence and motivate yourself from confidence. Your goal is firm and you will never give up.
Primary School "Sports Star"——G3-4 Xiao Zikun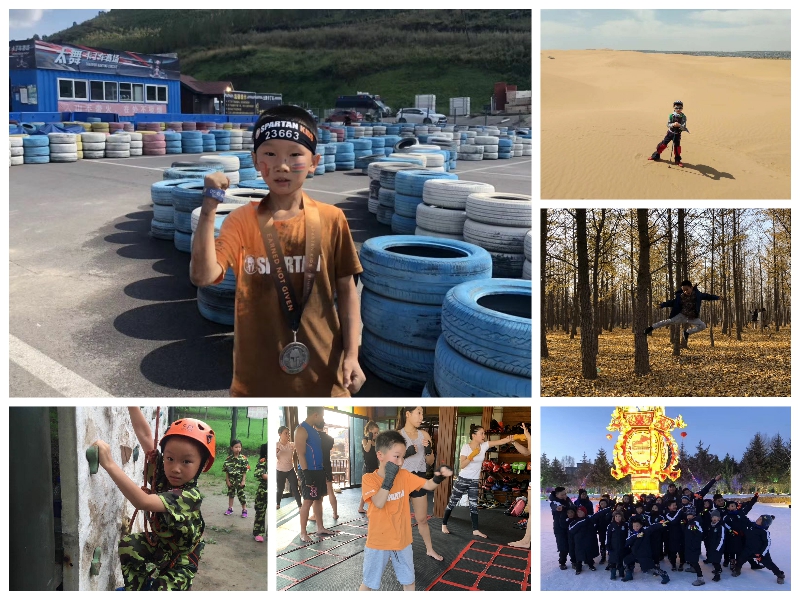 Introduction to the winners:
Name: Xiao Zikun Class: G3-4 Political profile: Young pioneers
Honors received this academic year:
2020/4 Won the "First Prize" in the sports talent competition of the school's "Fighting the Epidemic at Home, Exercise Doesn't Close"; On September 2019, he won the first prize in the school's 22nd Autumn Track and Field Games, won the primary school boys' second group sandbag throw First place in the project; 2020/5 in the school's online English activities, won the title of "the little occupational expert" (the little occupational expert); 2019/12 in the UK Bebras Challenge in the Castors age group 125 points, won the "Certificate of Distinction" Honor; on October 2019, he was awarded "excellent work" in the school's "Birthday of the Motherland" theme call for paintings; on December 2019, he was awarded the "third prize" in the school "Hundred Words Competition"; 2019/11 In the Chaoyang District Go Level Tournament, he won the title of amateur level 2; in December 2019, he was awarded the second prize in the school's "Masterpiece Reading Competition"; on January 2020, he was awarded the "learning English" activity in the school. Super Star"; 2019/12, won the title of "Excellent Diplomat" in the school's third small diplomat activity; 2019/10, won the second prize in the school's "Mathematics Quick Calculation Competition".
Motto: Never say I can't, always say I'll try.
Xiao Zikun has been active since he was a child, and everyone around him called him a "Little Sportsman". As he got older, he became more and more interested in various sports. He successively studied and participated in roller skating, taekwondo, skiing, Go, mountain climbing, hiking, football, boxing and other sports.
During elementary school, he served as a sports committee member many times. I still remember his slogan when he ran for the sports committee was "The body is the capital of the revolution." He not only did it by himself, but also drove other students to exercise together. He likes to play football, so he brings football to school, gathers the whole class, plays together between classes, and enjoys the fun of sports with everyone.
I remember climbing Mount Song with my dad when I was 8 years old. As he had just climbed Mount Shaoshi the day before, his physical strength was a little weak. When he reached the middle of the mountain, neither he nor his dad could walk. He sat on a stone bench and rested for a while, drank water, wiped his sweat, gritted his teeth, but refused to admit defeat, and said to his father, "You must go to the top of the mountain when you climb a mountain, and stop at the halfway point. What a hero. ". In the end, I went up and down the mountain for more than ten kilometers, insisting to the end without giving up.
During the period of non-stop school suspension due to the epidemic, he still insisted on exercising after studying, and did not fall behind in running, climbing, football, boxing, etc.
In addition to sports, he also loves to read and study, and he also likes to do housework. When his parents are at work and not at home, he can cook for his younger brother.
Xiang Chuan said, the terrain is Kun, gentlemen carry things with virtue. I hope this sports-loving elf will continue to love sports and be healthy and happy forever.
Teacher comment:
Xiao Zikun's talents in sports are well known, a leader in sports, and an athlete in the eyes of his teacher. He has the spirit of perseverance, will use the attitude of diligence and hard work to accomplish his goals, and become a sports star in the eyes of his classmates.
Primary School "Sports Star"——G4-2 Ma Yuchen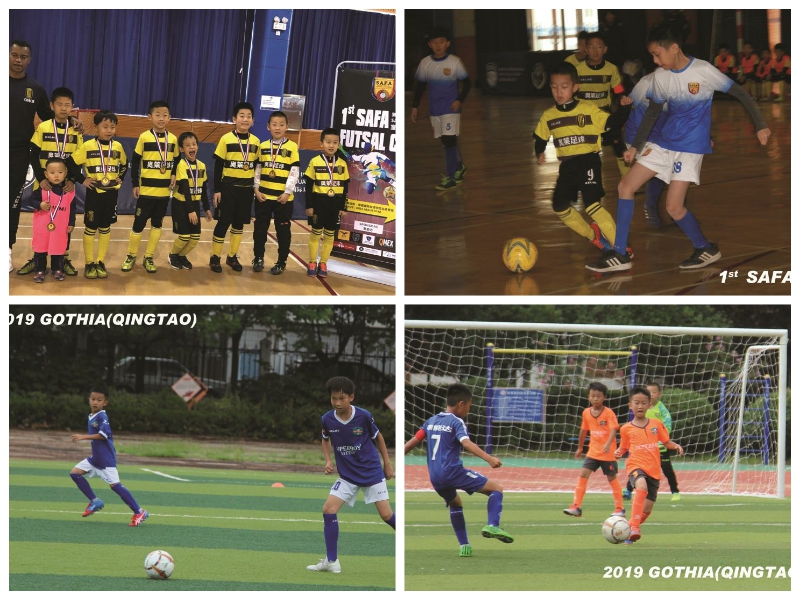 Introduction to the winners:
When I was young, I was frail and sick, and my parents guided me to exercise more. China and Canada were chosen because the school takes physical education seriously. In the past four years, my enthusiasm in sports has not diminished. Not only have I won many awards, but my physical fitness has also improved significantly. In the 2019-2020 academic year, I won the outstanding sports committee and sports pacemaker; I won the third place in the off-campus SAFA football match. Sports have cultivated my tenacious, enterprising and persevering spirit, which will last me a lifetime.
Award certificate: first prize in talent competition; outstanding sports committee member; sports pacemaker; second place in sit-ups; third place in skipping rope; Ole Star; SAFA third place medal
Motto: How to see the rainbow without going through wind and rain
In the school physical education class, I work hard and play an exemplary role. Often assist teachers to manage classes and help students improve their athletic ability. Under the guidance of Teacher Huo, the basketball club I proposed to establish has been running well. I organize students to participate in exercises in an orderly manner. At the same time, I also act as a small coach to help students gradually improve their basic skills. In the last semester of the fourth grade, I won nine "Periodic Sports Stars" and two "Monthly Sports Stars". At the end of the semester, I won the class "Sports Model" and "Excellent Sports Committee."
During the epidemic, I still took online classes on time, earnestly completed home sports homework, and broke my own exercise record. In the Family Sports Festival, I won the fourth grade "personal sports talent first prize" and "second place in sit-ups".
Since the first grade, I have participated in the training of the Oriental Venus Basketball Club and Ole Football Club on weekends, and I have persisted until now. I work hard. In terms of coordination, flexibility, and comprehensive skills, I have won the coach's praise. I often do technical demonstrations for other players.
In July 2019, due to a temporary football field problem, unfortunately his right foot was sprained during training. After each training, the coach would personally tie me up. The summer is hot and humid, and the pain is that I cry now when I think about it. However, I was strong and refused to admit defeat. I fought tenaciously with my teammates, surpassed the Tsinghua Primary School, and made the U10 quarter-finals all the way, belonging to all Beijing teams. The best score in the game.
Teacher comment:
The small body contains great energy! On the basketball court, he dodges swiftly to the left and makes precise shots. He can often score goals at lightning speed. On track and field, beside the bunkers, he can be found wherever he can exercise! May the exercise accompany him to grow up healthily!
"Sports Star" of Junior High School——G9-3 He Haiyang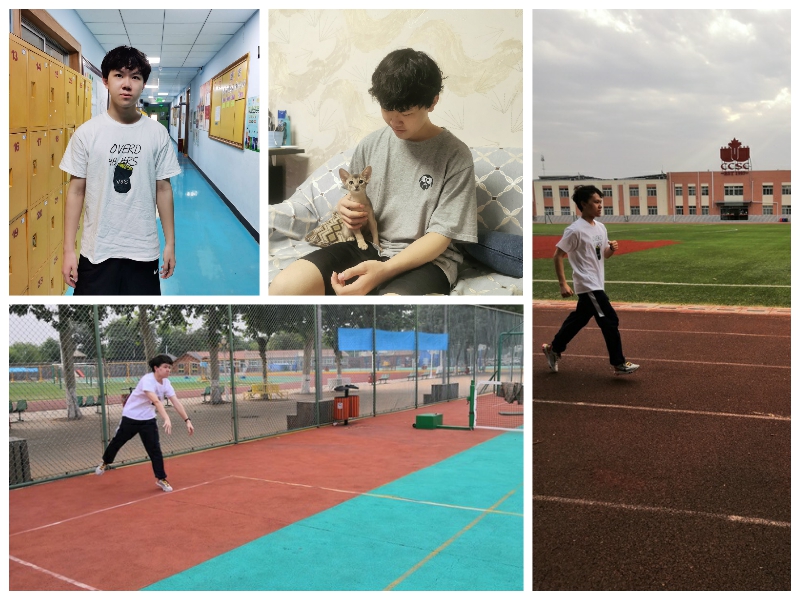 Introduction to the winners:
In my impression, I was very fat when I was in elementary school, and I rarely participated in extracurricular activities, sports, etc., every day I like to stay at home and play games, every day is very monotonous. Until I met my teacher, he was very young and often took us to play basketball in physical education class. I chatted with the teacher after a class, and I asked, "Teacher, what do you usually do by yourself?" In fact, I wanted to play games with the teacher because I had a very good relationship with the teacher. After that, the teacher talked about a lot of plans. , I didn't take my heart, but there was a sentence that inspired me, "Because I like self-discipline." Before saying this, I almost never thought about "self-discipline."
Then I made up my mind and must work hard. I often read, study, and run with my teacher. The teacher took me to watch sports games and taught me to play basketball. In my own life, I gradually stopped playing games and my life became more and more regular. By the time I was in the sixth grade, I had lost a lot of weight. It was a huge difference from before. I gradually realized that to achieve self-discipline, it really requires your perseverance and hard work.
Self-discipline is like a difficult problem, your perseverance and hard work will bring you corresponding rewards. Until now, I have been working hard to persist in sports and study, and found that the rewards brought to me are not only the results of persistence, but also the constant happiness that has brought me. The power of role models is actually very powerful. The teacher is my role model, and the self-disciplined self is also a role model for each of us. Let us have a correct guidance on the road of growth; the power of a role model is like a masterpiece, which benefits us a lot; the power of a role model is like a motive that allows us to move forward on the road of growth.
Class teacher comment:
I have been his physical education teacher since the student entered junior high school. In the first year of middle school, the physical performance was not outstanding, but the student had a positive attitude in class and liked many sports, which laid a solid foundation for his post-menstrual physical exercise. In the second year of junior high, he participated in various activities such as school sports games, district and rope skipping competitions, badminton teams, etc., and his physical fitness improved a lot. In his spare time, he learned skateboarding and street dancing. In class, he can complete every sports activity and practice content as required. Therefore, one's learning and exercise is not a day's work, one must have a persistent attitude and planned learning!
High School "Sports Star"——G12-2 Liu Yi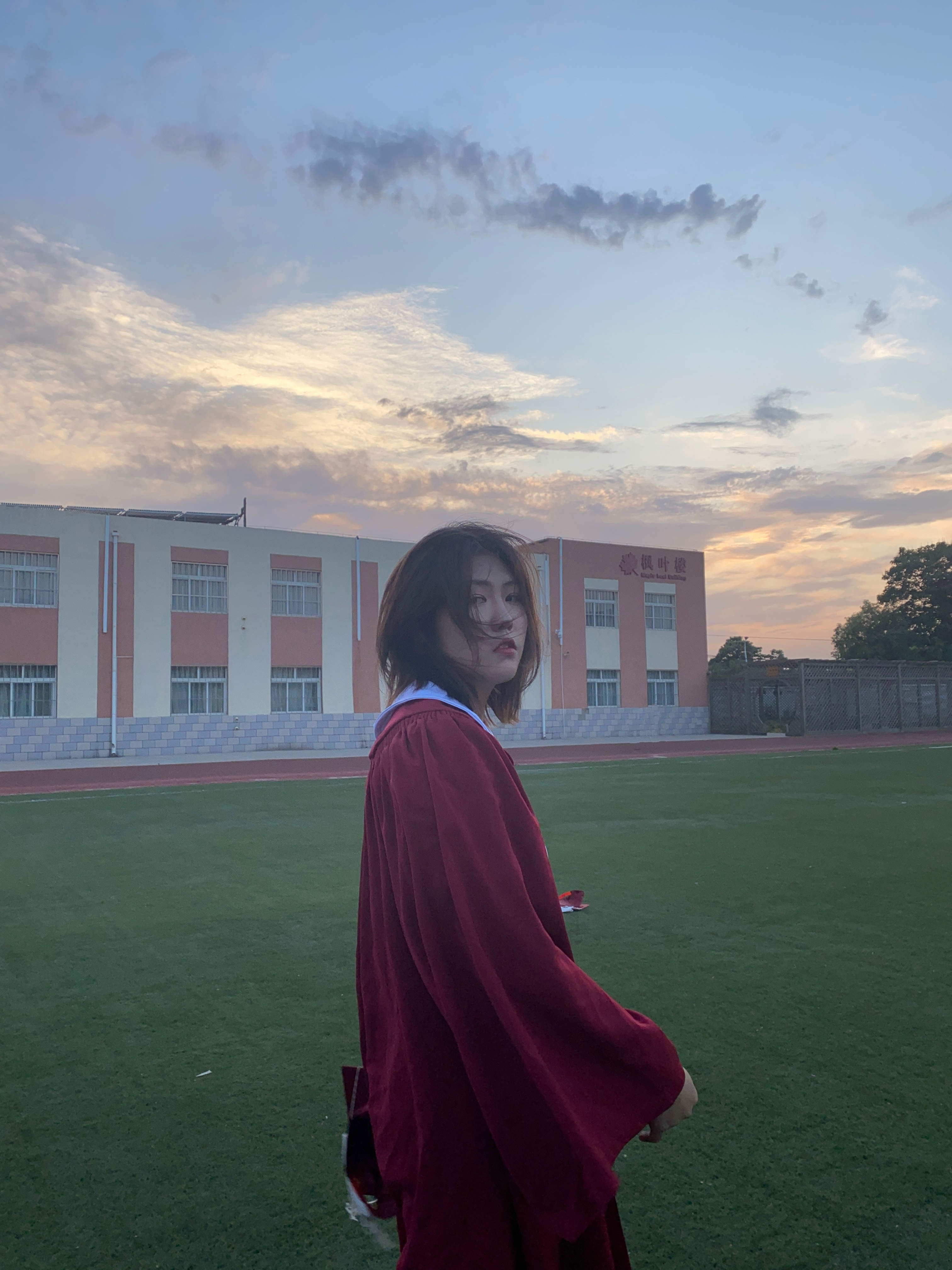 Introduction to the winners:
I'm Liu Yi in Class 2 of High School (3). I participated in the 100-meter sprint or the first prize and the second prize of long jump in the sports meeting in my first year of high school. At the same time, I participated in the Tongzhou district rope skipping competition in the first year of high school. . For me, this is not only a personal honor, but also aroused my love for sports to a certain extent. It also promoted the love of sports for many students around me, and led many students to take the initiative to exercise and actively participate in school. In the various activities organized, not only achieved results, but also made many friends.
Motto: Exercise is not for a good figure, but for your own health!
In the past few years of middle school, learning has always been the top priority, but after studying, I also particularly like sports. I think contemporary middle school students must not only be ahead in their thinking and progress in their studies, but also have young vitality and passion physically. This can also create an atmosphere in the campus where everyone loves sports and exercises. The most important point is that after sports, the spirit of the whole person will become more vigorous.
Some classmates may spend a lot of energy on studying so that they don't have time to participate in sports. What I want to say here is that sports and learning are not in conflict. When I was in my second year of high school, I once hesitated to give up sports and put all my energy on study and class. After a period of persistence, I discovered that sports and learning are actually inseparable. They are not antagonistic relationships. When you run in your spare time, exercising can also stimulate your brain, and you can open up your mind more when you think about problems. Moreover, middle school students are in a period of prosperous body, the so-called "use advancement and abolishment retreat", at this age it is to dredge the bones and strengthen themselves, the body is the capital of the revolution.
Sports is not just a sport, it also represents a kind of spirit, a kind of perseverance. When you break through your own limits to do something, to do a sport, you will stimulate the human body's potential. It will hone your willpower and your patience. Appropriate sports can stimulate our love and yearning for life. After exercise, the sweating experience will also relax the brain so that we can more clearly analyze the various problems encountered in life and study, which can also improve our academic performance, whether it is in study or There is a state of enthusiasm and fullness in life.
Teacher comment:
Enthusiasm, steady and persistent character, this is the reason why Liu Yi is respected by everyone. She persisted in badminton since the first year of high school, began to participate in outdoor adventures in Edinburgh, and began to show her skills in school sports meets. In the past three years, she has never given up and persisted in silence. Her tenacity has not only gained a healthy physique, but also a good attitude and a lot of friendship. I wish her in the days to come, keep exercising, be happy and make progress, and harvest more beautiful things!