IveyHSCC Business Imitation Contest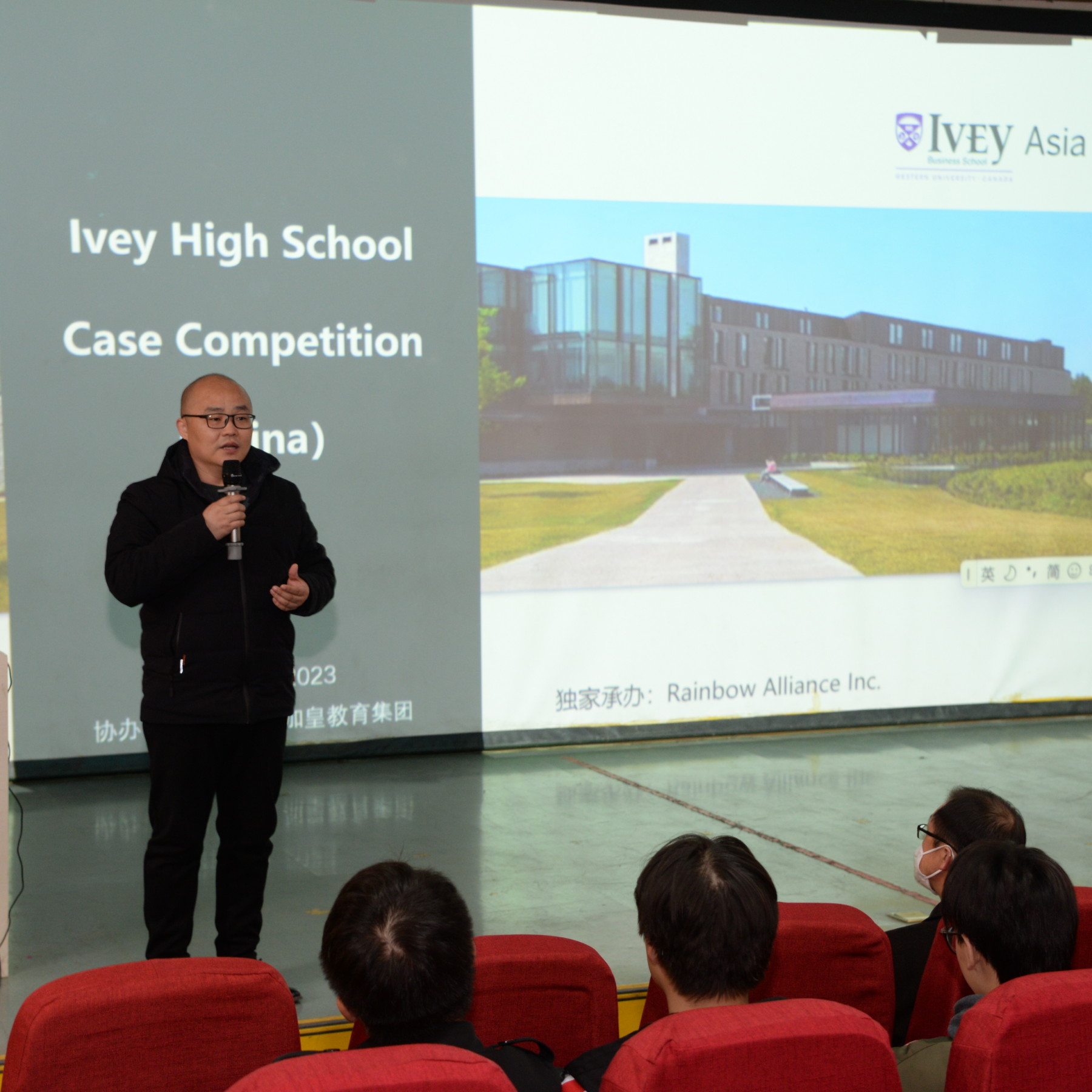 IveyHSCC Business Imitation Contest was introduced to G9, G10 and G11 students by Sophie Shen at 4 pm on March 20th. The meeting was chaired by Assistant Principal and Director of the Student Office Mr. Zhang Gang.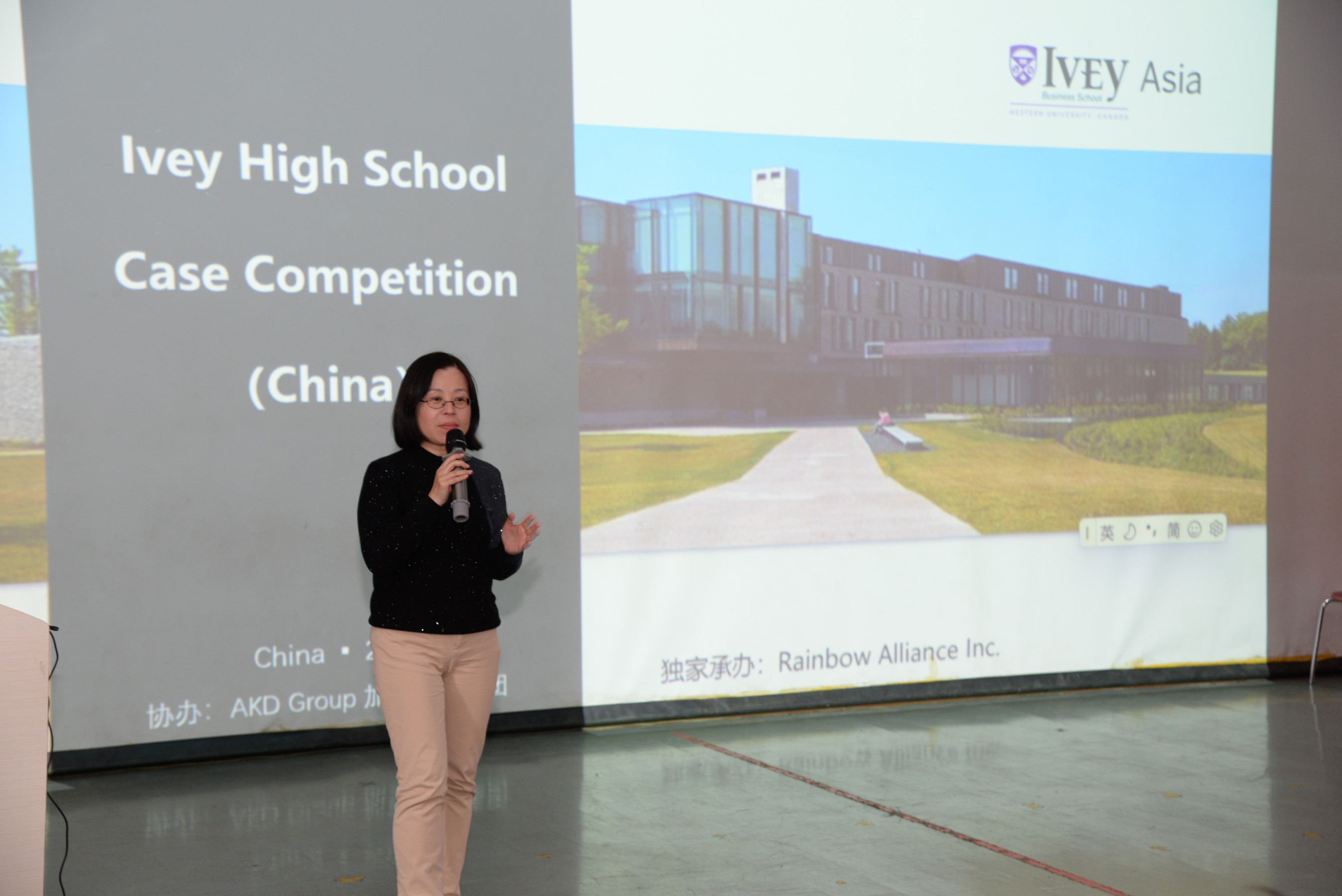 Ms Sophie Shen introduced the history and case teaching advantages of the IveyHSCC in the briefing meeting. This activity is a successful business competition brand with experience in more than 30 years of international case competition.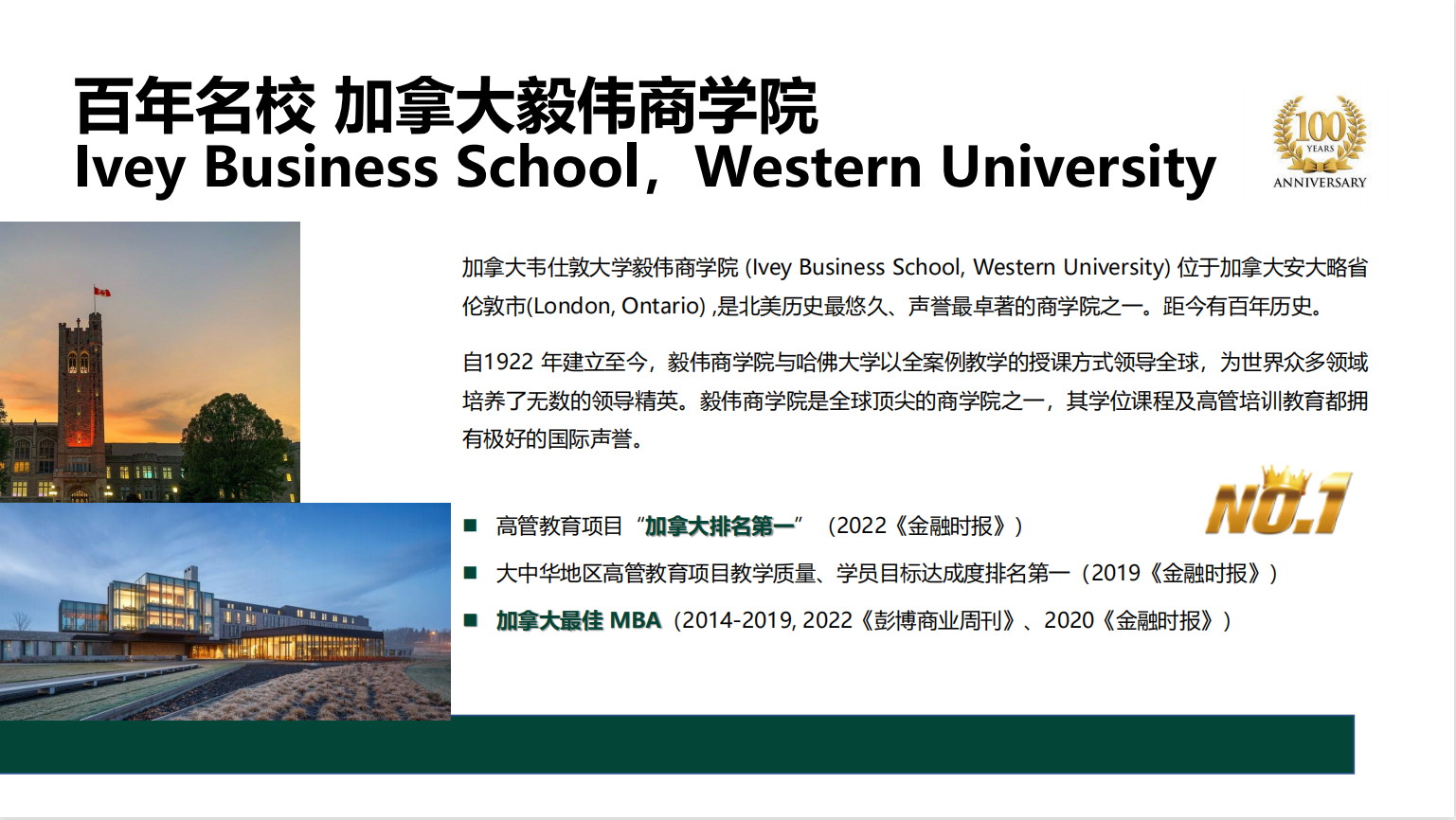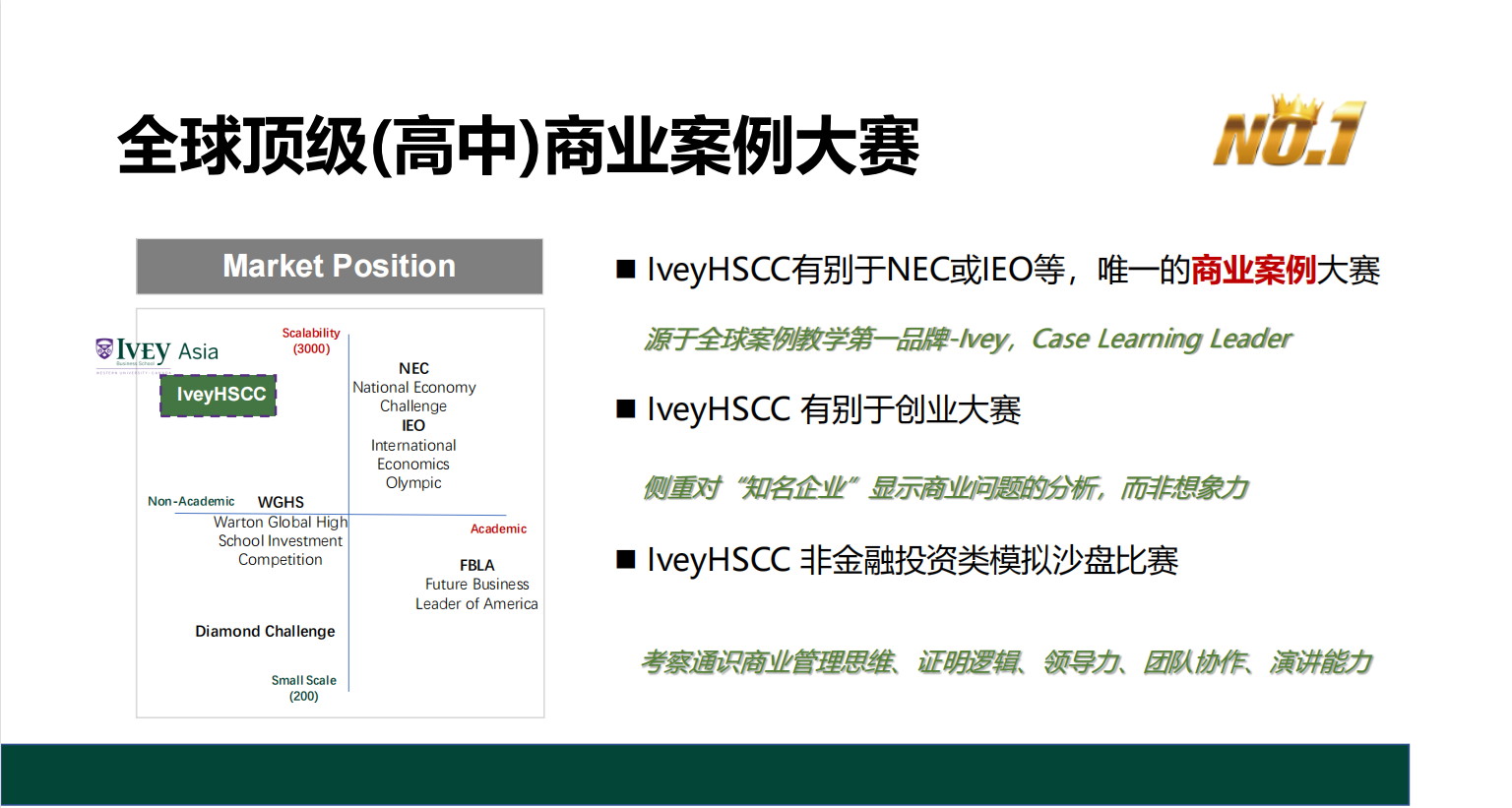 At the same time, Ms Shen introduced the benefits of the business competition to students, the schedule and awards settings, and the special value presentation of Iveyhscc. Students who participate in it can can experience a top MBA classroom environment to improve the knowledge of business economics, market analysis capabilities, public speech skills, cross country and cross -industry knowledge, practical ability, leadership and teamwork ability.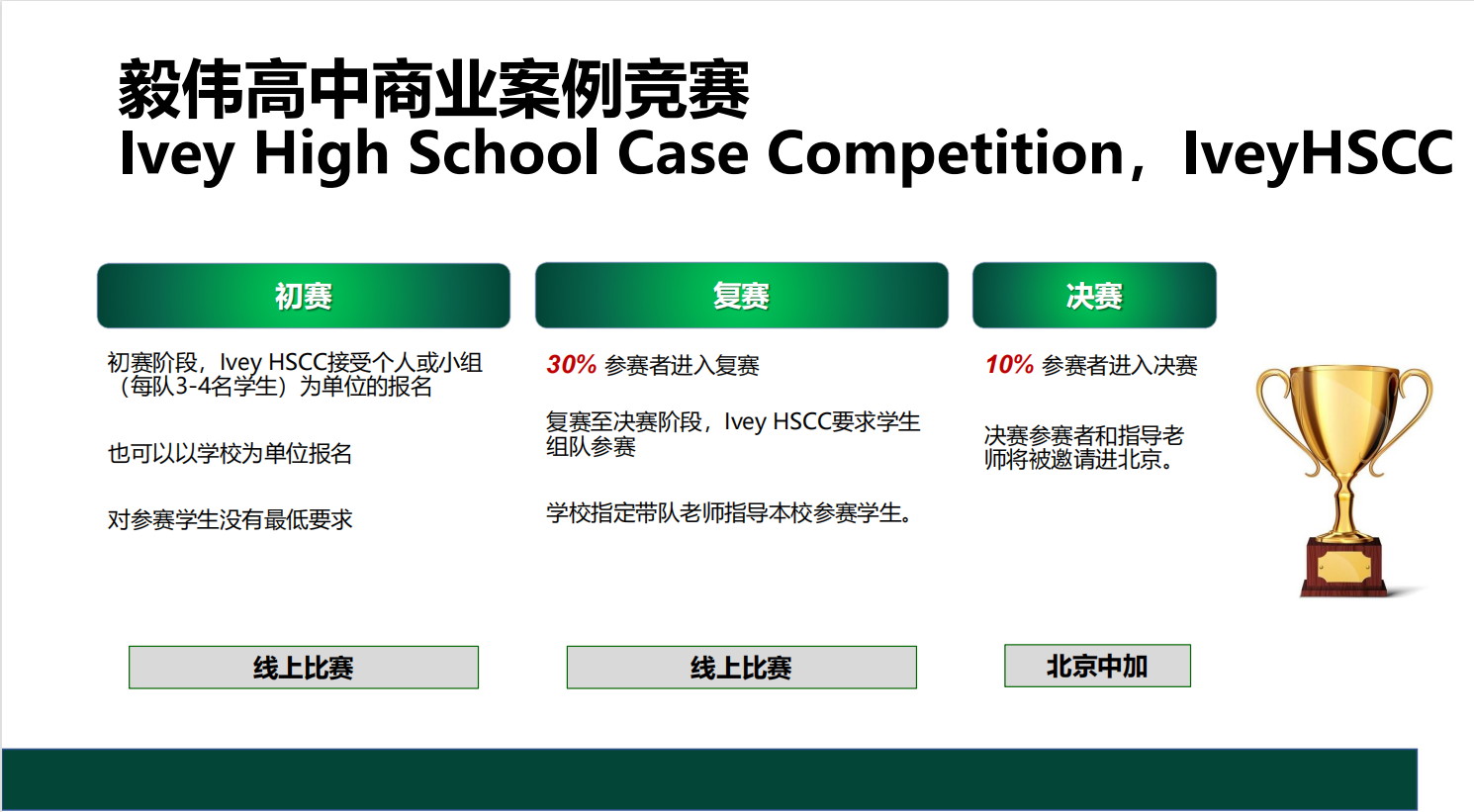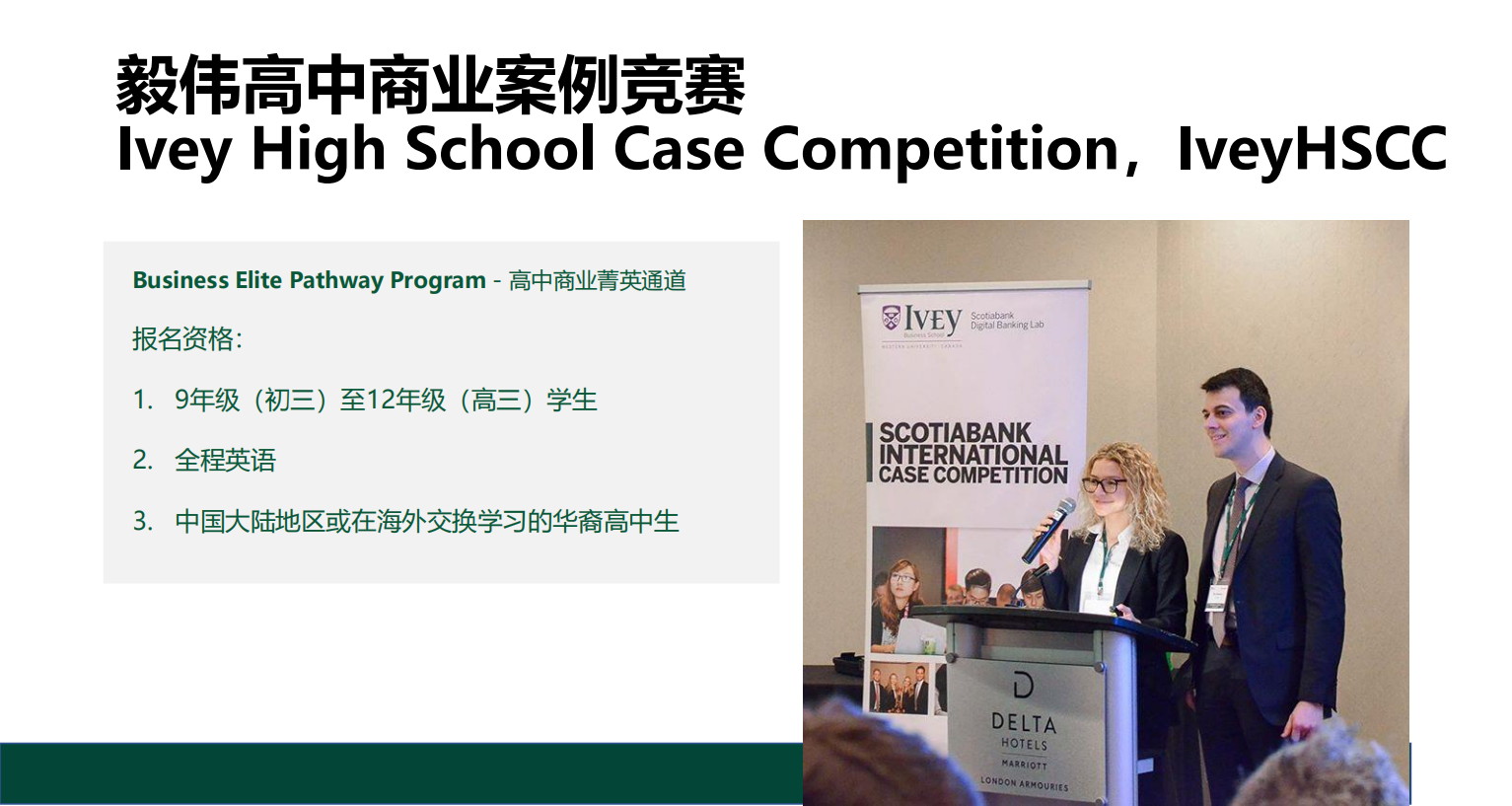 The Competition opens to students who plan to study abroad in the 9th to 12th grades, as well as students who want to enter the investment bank and the consulting industry in the future. The competition is divided into three stages: preliminary, rematch and finals. The first two stages are held online and the finals are held in our school.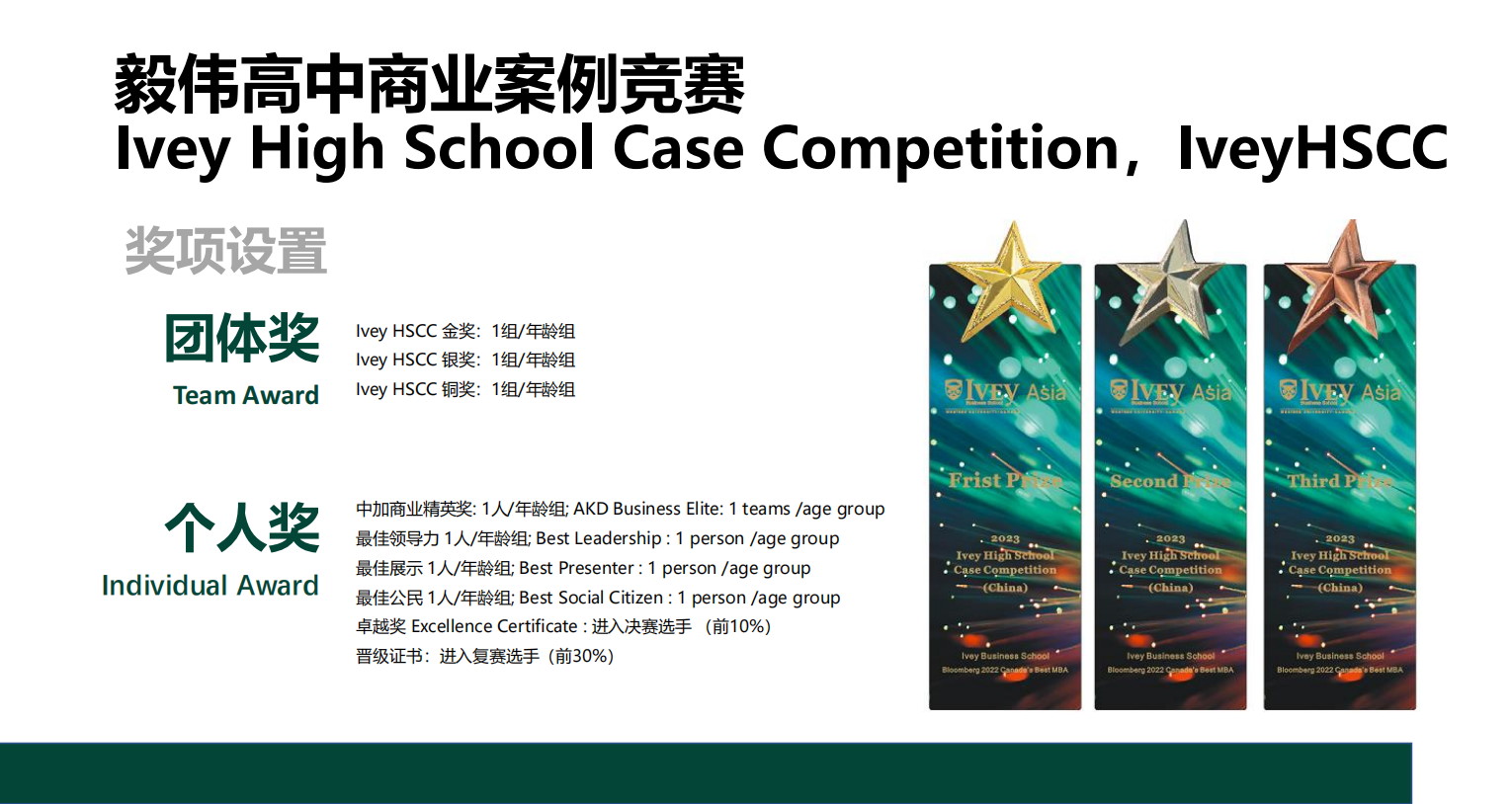 This instructions will benefit students a lot, help them understand the methods of analyzing business cases and how to propose and evaluate various solutions. The students actively interact with the teachers, so that students can get a valuable business experience.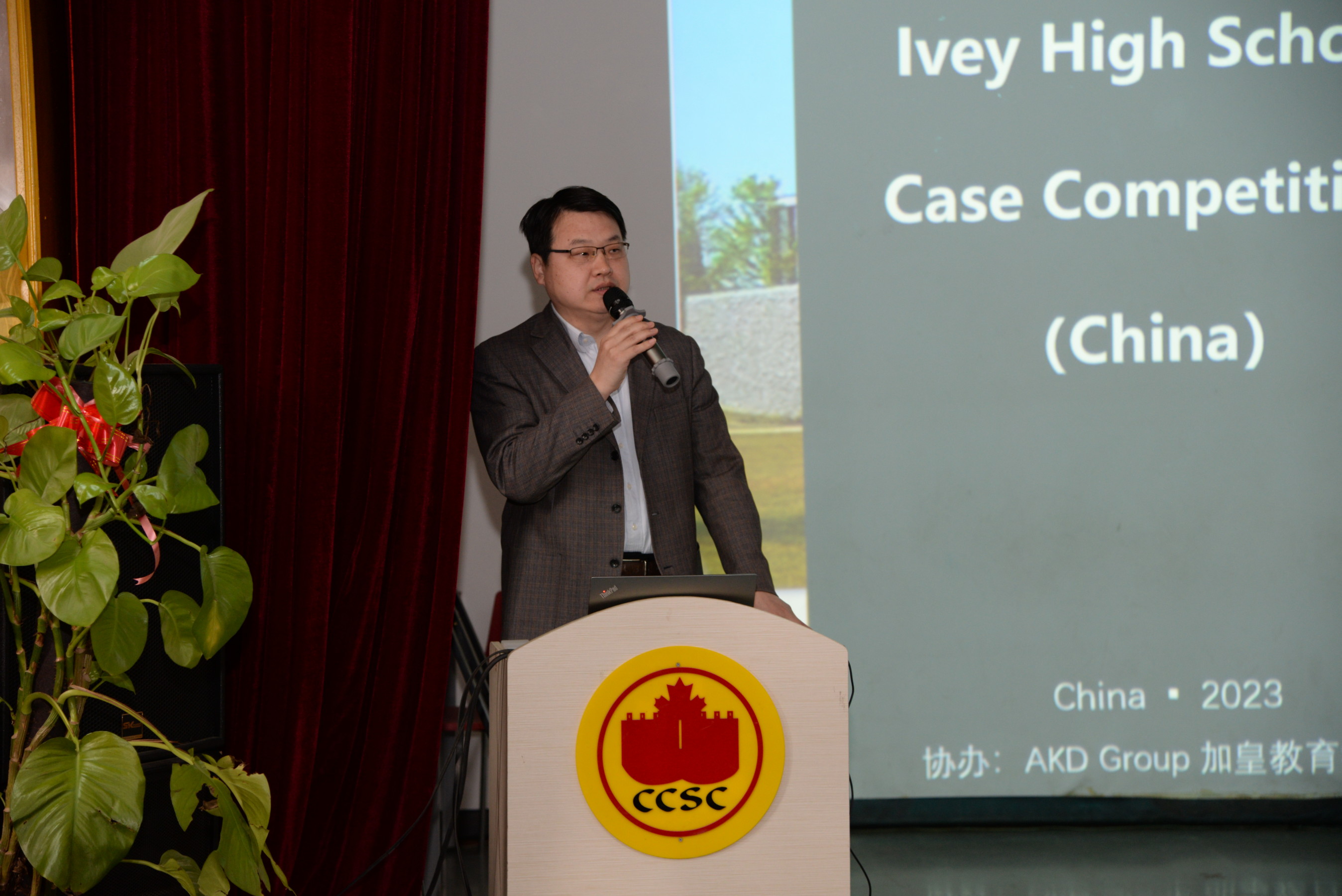 Finally, Executive Principal Mr. Tian Zhenzhou summarized the competition. He emphasized the significance of this business competition for students' learning, career, and growth, and encouraged students to actively participate. Each grade forms a 3-4 group group, making full use of our school's advantage of the game in China. The project helps improve personal comprehensive literacy in the aspects of Communication, Cooperation, and Creativity.